Our local wild places are a gift to all of us. Everything we do as an organization is to preserve and enhance the natural habitats for the benefit of current and future generations. It's how we thank nature for misty mornings, sensational sunsets and the multitude of other gifts she gives.
Take a journey with us to some of our favorite properties and learn more about what these wild places offer.
Black Swamp Conservancy's newest protected Property is Howard Island. We purchased this 9-acre island in the Maumee River at Grand Rapids in September. The island contains a mature forest community with an active Bald Eagle nest.
The south side of the island features glacial grooves that extend into the Maumee River. These unique geologic features are long, linear troughs that were scoured into the bedrock by the great ice sheet, which covered our region during the last ice age.
We look forward to sharing this cool new property with you, and are planning paddling trips to the island in 2023. Watch our events page for your opportunity to explore this unique preserve with us.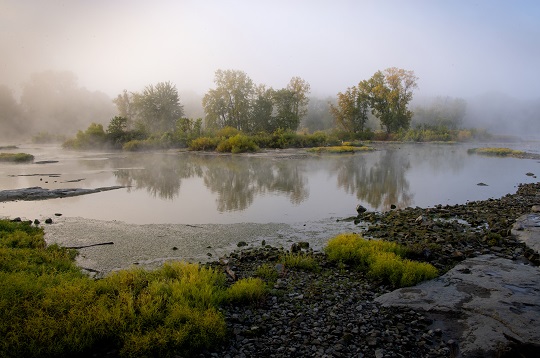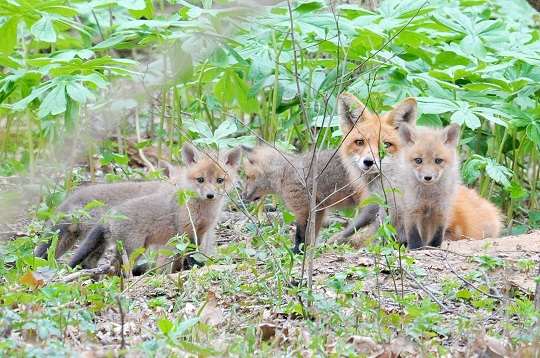 On the west side of the City of Bowling Green sits a community gem. Wintergarden Woods provides miles of hiking trails that meander through acres and acres of forests, wetlands and meadows.
In 2020, Black Swamp Conservancy purchased 20 acres of open space next to the preserve and donated it to BG Parks & Recreation. We now hold a conservation agreement protecting the 100-acre park and ensuring its permanent protection.
If you haven't visited Wintergarden before, we encourage you to explore it on your own or join the park naturalists for one of their regular programs.
Nehls Memorial Nature Preserve
Catawba Island faces some of the most significant development pressure of any community in northwest Ohio. The idealic community on Lake Erie is quickly becoming built up and opportunities to preserve open space here are few and precious.
In 2019, Black Swamp Conservancy purchased this preserve along the lake's West Harbor. Working with our partners at Ottawa National Wildlife Refuge, we have installed a Storybook Trail, an ADA canoe and kayak launch and a pavilion along the water's edge.
The Nehls Preserve provides critical habitat for resident and migratory birds. Make plans to visit during the spring migration to see what interesting species you can spy.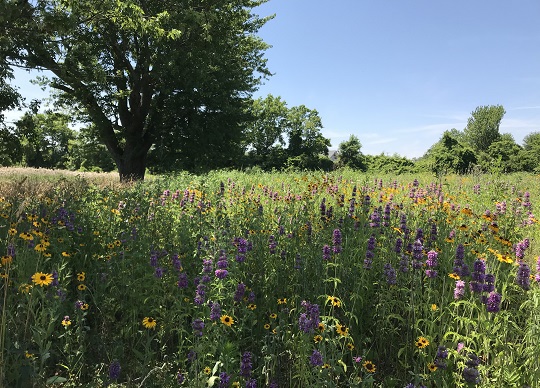 Forrest Woods Nature Preserve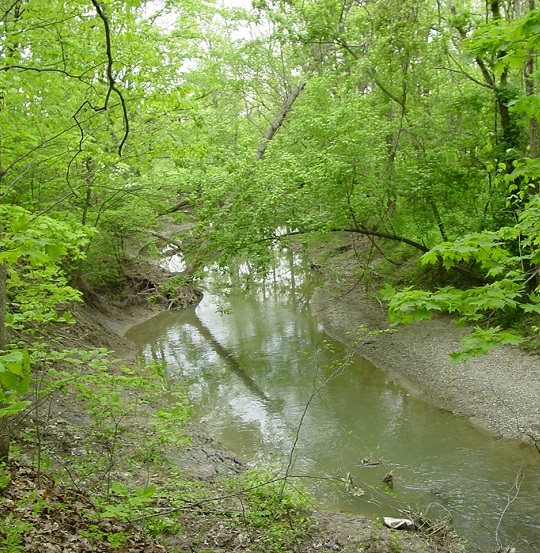 At 393 acres, Forrest Woods Nature Preserve is The Conservancy's largest owned nature preserve. This property is one of the few and finest remnants of the historic Great Black Swamp which once covered northwest Ohio.
Forrest Woods is home to 39 rare, threatened and endangered species of plants and animals including the Four-toed Salamander, Blanding's Turtle and Cuspidate Dodder.
Our team has completed several stream and wetland restoration projects at Forrest Woods since 2016, re-creating 145 acres of natural habitat surrounding the old growth woods and returning more than a mile of agricultural ditches back to functioning streams.
The property includes an official public access point for the Maumee River Water Trail. As you think about your paddling plans for 2023, we encourage you to sketch out some time to launch from this preserve to explore the upper section of the Maumee River.
Black Swamp Conservancy was "born" on the kitchen table of the 577 Foundation in 1993. The 13-acre property located in Perrysburg's historic district is forever protected by a conservation agreement we hold.
The property is owned and managed for the community by the 577 Foundation, an independent nonprofit organization. The grounds include a nature walk to the Maumee River, community gardens and a geodesic biodome.
If you've never taken a class at 577 Foundation, we encourage you to check out their pottery and culinary arts course offerings.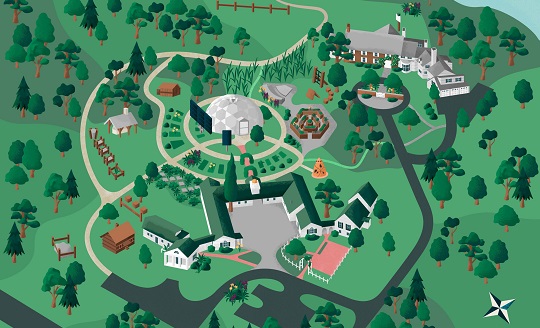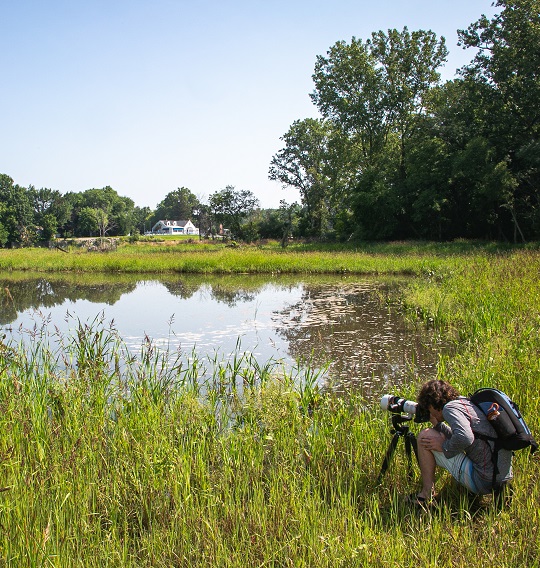 The 80-acre Redhorse Bend Preserve is located along the Sandusky River just north of the City of Fremont. This property, which used to be a frequently flooded farm field, was restored to high quality wetlands and functioning floodplain by Black Swamp Conservancy in 2021. Earlier this year we donated the site to Sandusky County Park District, to become a public park for the community.
This project was part of a larger initiative to create public access to the Sandusky River and compliments River Cliff Park, a former 9-hole golf course Black Swamp Conservancy bought and donated to Sandusky County Parks in 2017. Together these properties open two miles of natural riverfront to the community. Both properties are forever protected by conservation agreements we hold on them.
With the removal of the Ballville Dam in 2021, the Sandusky is quickly becoming a hotspot for spring walleye fishing. Make plans now to head to Redhorse Bend and River Cliff with your fishing pole this March.
Count Black Swamp Conservancy's staff lucky – our office abuts Pat & Clint Mauk's Prairie. This 30-acre native prairie features a one-mile walking trail that we often traverse over our lunch break.
The site is also right across the street from Eastwood School's K-12 campus, which makes it a wonderful educational resource for the students. A variety of teachers use the site to teach science standards or unwind from a stressful day.
The property is open to the public every day from dawn to dusk, and includes a Storybook Trail for families to enjoy. We invite you to stop out soon to walk the trail (or cross country ski it once the snow arrives).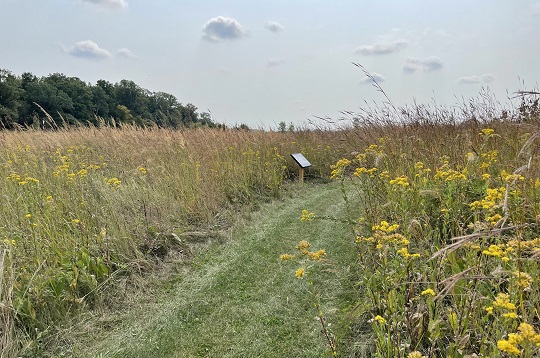 Rotary Riverside Preserve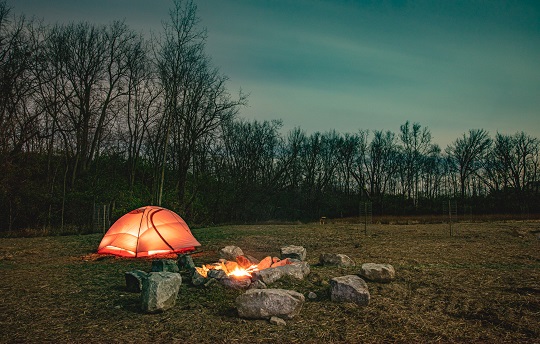 Just last month we completed the restoration of the 65-acre Rotary Riverside Preserve, located along the Maumee River. Black Swamp Conservancy purchased the property in 2021 and quickly got to work restoring the site's frequently flooded farmland back to wetlands and functioning floodplain.
The northern boundary of the Preserve is located along the towpath of the historic Miami and Erie Canal, which now serves as part of the Buckeye Trail, which loops the entire state of Ohio. As part of the restoration project we established a small campsite on the property, which is available on a permit basis for those who endeavor to through-hike the trail.
Middle Bass Island East Point
On the far eastern tip of Middle Bass Island, the East Point Preserve juts into Lake Erie. This preserve includes 800 feet of sandy shoreline on the lake and walking trails through a mosaic of mature woods and grasslands.
In 2010 Black Swamp Conservancy worked with the Put-in-Bay Township to purchase the property and make its special Lake Erie island habitats available to the public. The property is forever protected by a conservation agreement we hold.
This property is only accessible by kayak. Next time you visit the islands, we highly recommend that you bring your boat or rent one to visit this amazing place.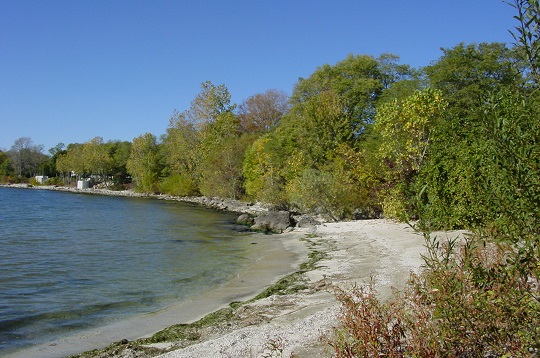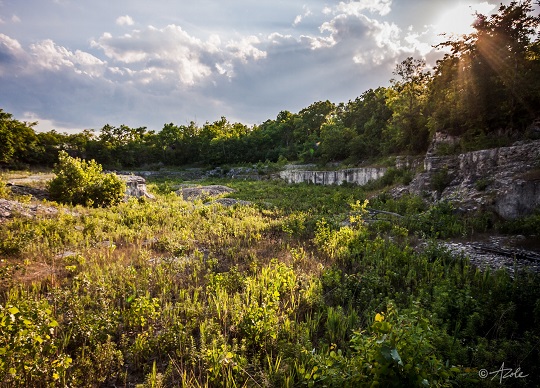 Sawyer Quarry Nature Preserve features 60-acres of woods along a former limestone quarry in Perrysburg Township. This unique property contains artifacts, varying elevations and interesting geologic features including gems and fossils.
In 2013, Black Swamp Conservancy worked with the Sawyer family to facilitate the donation of this property to Wood County Park District, ensuring that all can experience this special place. We hold a conservation agreement on the preserve, ensuring its permanent protection.
Sawyer Quarry is one of the very few places in northwest Ohio to rock climb and rappel. Check out the park district's website to learn more about their programming at the quarry.