Fall 2023 Storywalk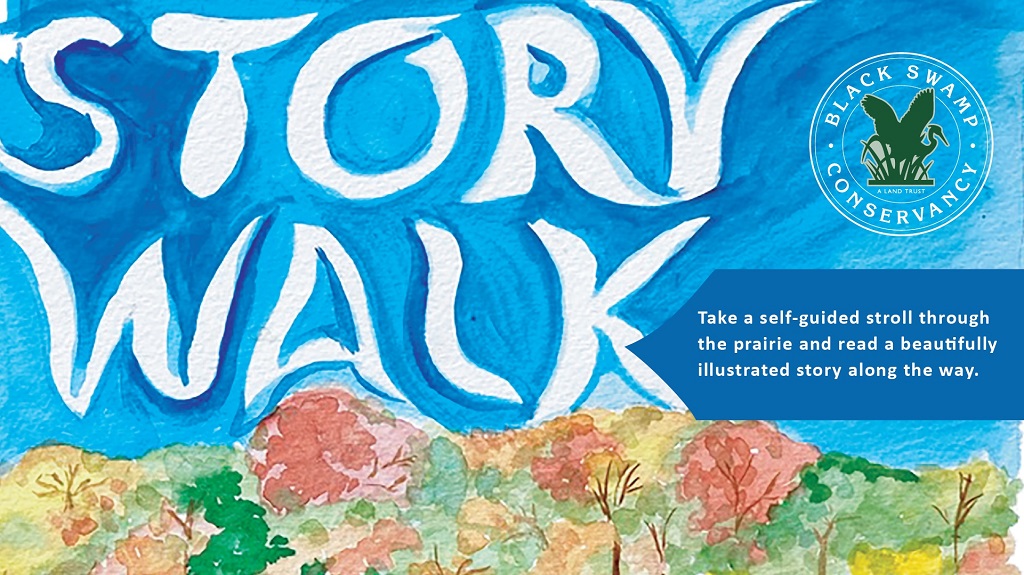 Take a stroll in the crisp fall weather and read a fun story at the same time! These books will be on display throughout the fall.
At Pat & Clint Mauk's Prairie is If You Find a Leaf, written and illustrated by Aimee Sicuro, which celebrates the fall season and encourages us to see the colorful autumn leaves in an entirely new way.
Like the young artist in the book, Sicuro draws inspiration from vibrantly hued leaves to make her beautiful and creative illustrations. 
At the end of the book are tips for including leaves in our artwork. The extended learning opportunity at the end of the trail is a scavenger hunt for the autumn leaves featured in the book.
At Dr. Robert L. Nehls Memorial Nature Preserve is The Hike, written and illustrated by Alison Farrell.
The Hike follows the hiking adventure of three young explorers as each in their own way observe, admire, and learn about the natural world around them.