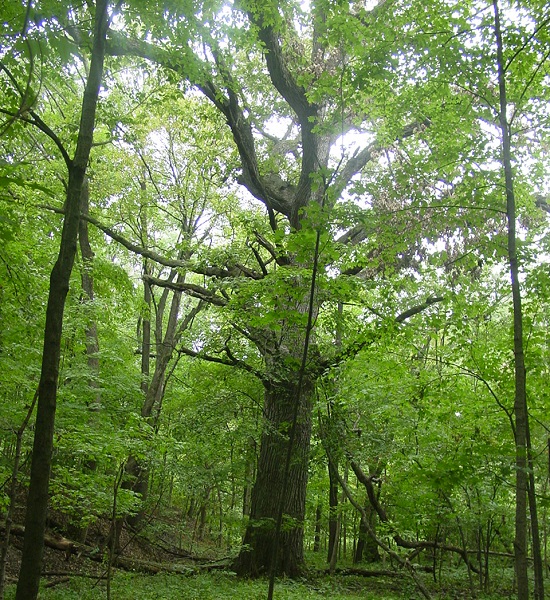 In Paulding County, the upper Maumee River is a ribbon that unrolls in lazy loops across flat, mostly rural land. A 73-acre parcel called Black Swamp Audubon Reserve is nestled in one of the loops, with the Maumee forming borders on both the east and west sides of the reserve. The land is a privately owned easement that the Conservancy has monitored since 2009.
Caretakers of the land have been conscientious stewards since it was first owned by a club of the National Audubon Society. Owners since then have maintained wetland and prairies and continue to make habitat and water quality improvements.
The Black Swamp Audubon Reserve is close to other important natural habitats including Dunakin Woods and Forrest Woods Nature Preserve. When natural areas are linked in this way, the benefits to wildlife and to healthy soil and water are magnified. Animals aren't competing for resources as much. New generations can enlarge their territory or establish new homes. When woods and prairies near waterways remain healthy and undisturbed, excess nutrients are taken up by plants and filtered through the soil and don't reach Lake Erie.
Linked natural areas are also a benefit for recreation. While there is no public access to Black Swamp Audubon Reserve, there are nearby access sites to the 107-mile Maumee River Water Trail at Forder's Bridge just south of Forrest Woods, and at the Upper Maumee Canoe and Kayak Launch in Antwerp.
At the Conservancy, we are proud to be part of a chain of perpetual conservation of the Black Swamp Audubon Reserve. It will never be developed and we will watch and ensure that it stays natural forever.