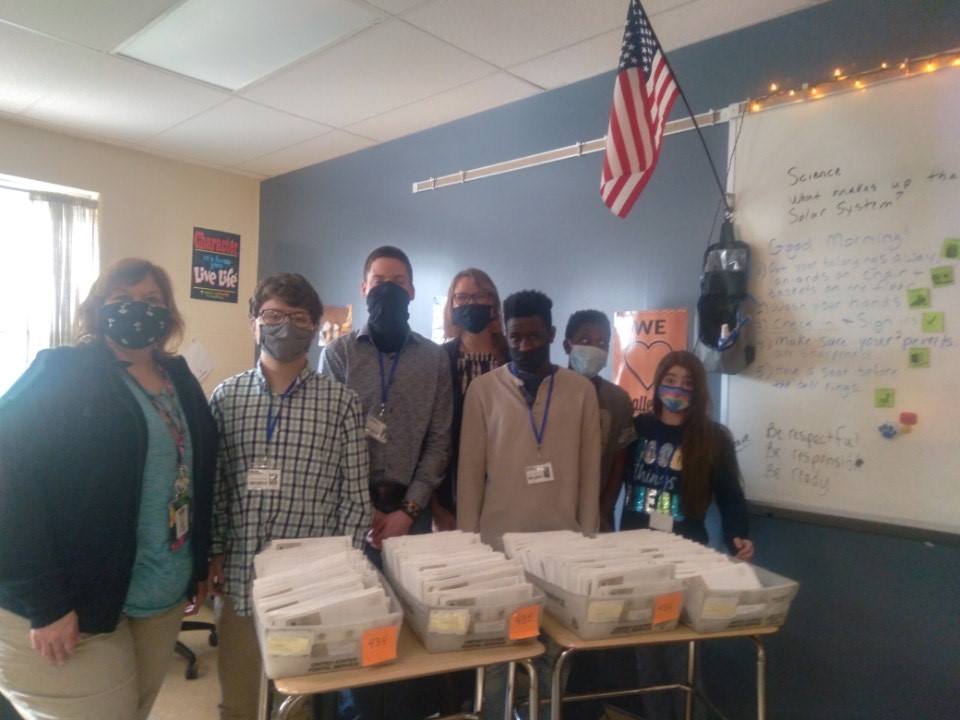 The Black Swamp Conservancy is lucky to have a web of regular volunteers, supporters, and board members who support our small staff.  One very helpful asset is the class of Jen Robertson at Bowsher High School in Toledo. Twice a year, her group of eight or so special education students works as a team to manage the mailing of the Rookery.
Robertson's students fold the newsletters, stuff the envelopes, apply seals as directed by the post office, and sort by zip code. It's a process that builds the life and work skills that Robertson is teaching. "The mailing project requires quality work," she said. "Organization, communication, and teamwork are all important skills for adults leaving school and joining the larger world. It's challenging," she added. "But we all look forward to it. We crank up the tunes and work as a team."  The project takes about a week in the spring and in the fall.
The Conservancy pays a fee to the school for the newsletter mailing work. The extra class income helps pay for some special outings for the students like the museum trip pictured below. It also pays for supplies for the classroom garden and even buys some groceries for the cooking class.
"I'm helping young people transition out of high school and become part of the community. The newsletter work builds a lot of skills, and the extra income is invaluable in getting the experiences that will help them find their place in the world."