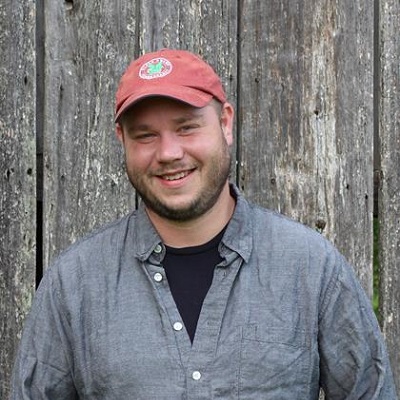 Rob Krain, executive director of the Black Swamp Conservancy, has been appointed to a four-year term on the National Conservation Defense Advisory Council of the Land Trust Alliance. His term began June 2021. Krain and the other members of the committee will be ambassadors to the larger conservation community to assist with promoting all aspects of conservation defense.
Krain said of his appointment, "Ohio has a strong conservation community, and our region of northwest Ohio is making significant strides in demonstrating the importance of land conservation to water quality management. I hope my new role with the Alliance will support strong conservation here in Ohio and across the country."
The 16 members of the national advisory council work to defend the interests of conserved lands that may be threatened by development, even after official land trust designation. When properties change hands, new owners who were not part of the land trust negotiations may challenge some parts of the agreement. Krain and the other members of the defense advisory council are all experts with long experience in land trusts who can advise legal strategies and other defensive efforts to ensure continued permanent protection.
In Good Company
Recommendations for new members of the advisory council are made by the president of the Land Trust Alliance, the chair of the Conservation Defense Committee, and the conservation defense director. 
Selection is based on professional reputation and experience with a broad range of land trust concerns.  
Rob Krain was a featured presenter at the 2020 Land Trust Alliance Rally, a four-day gathering of conservation professionals. He spoke on the topic of Land Trust Led Restoration: Improving Habitat, Resilience and Community.
Krain has served with the Black Swamp Conservancy since 2007 and as executive director since 2013.  He earned his degree in environmental policy and analysis from Bowling Green State University and holds an executive certificate in nonprofit management from Georgetown University. He is a past president of the Coalition of Ohio Land Trusts and currently serves as its treasurer.
More information about the Land Trust Alliance and its work is at www.landtrustalliance.org.