Black Swamp Conservancy and Scouting make natural partners. We both value good citizenship, enjoy spending time outdoors, and want to leave an area better than we found it. We're grateful to some Scout troops that bring their energy and mission to our field work days. Recently, we are proud to have partnered with some Scouts working toward their Eagle Scout rank.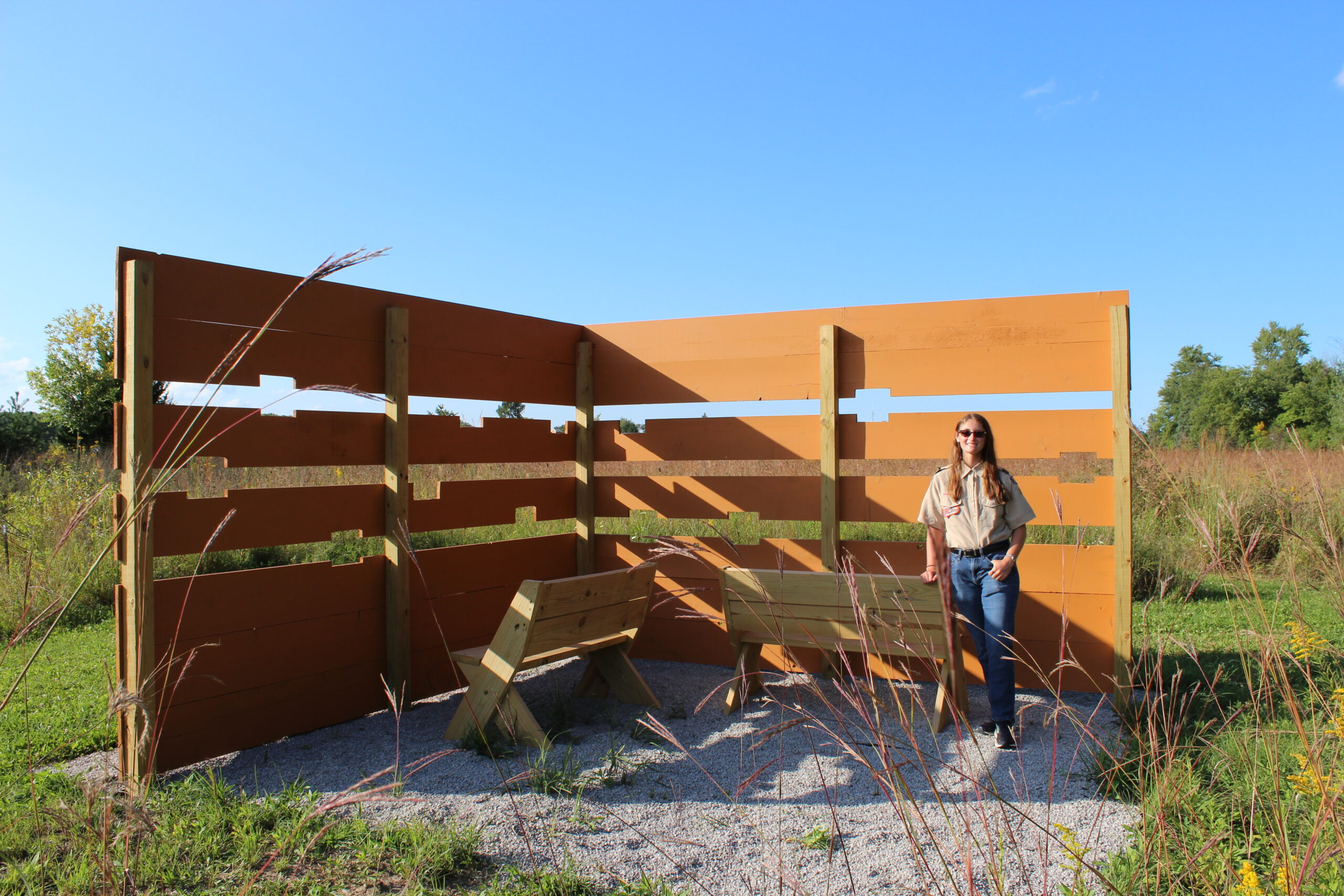 To reach the highest rank in Scouting, Scouts are required to perform a capstone service project that benefits their community. Sophia D'Amore is a high school senior at Eastwood in Wood County who fulfilled the long list of requirements to become an Eagle Scout this year. She chose to design and build a bird and wildlife blind at Pat and Clint Mauk's prairie. The installation, which includes two benches to encourage people to linger, will help the Black Swamp Conservancy with education outreach, connect visitors with nature, and strengthen community among wildlife watchers.
One of D'Amore's requirements was to show leadership through her service project. She designed the blind and benches to be built by a team, and then solicited volunteer Scouts, family and friends to join her in the construction. Their work has increased accessibility to nature and encouraged more people to spend time in our preserves.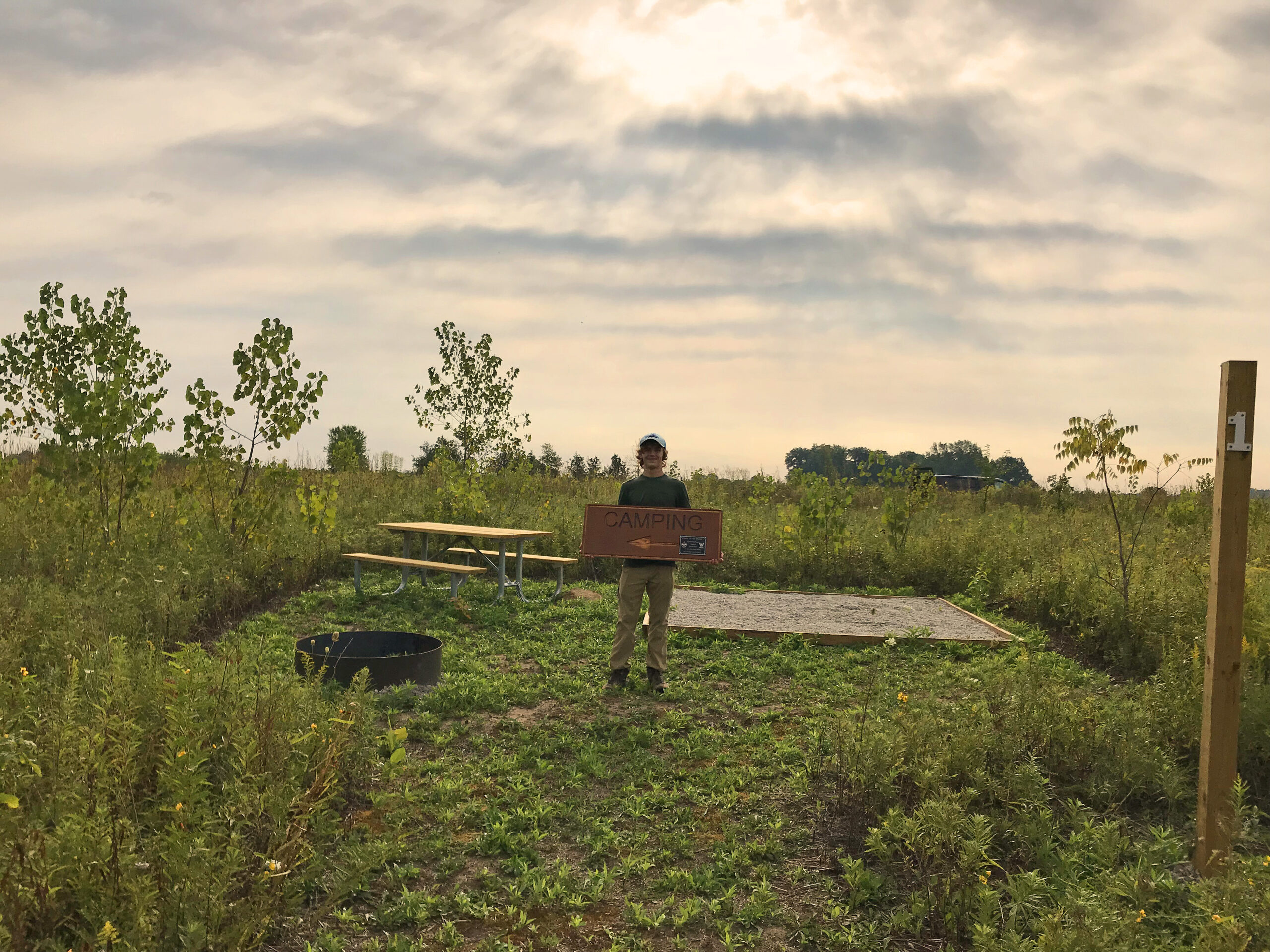 We want to thank Sophia and other Scouts who have made welcome contributions to the properties we protect. Carter Nofzinger constructed campsites at Water's Edge on the Sandusky River, and Elliot Bloom is now working to improve the fire pit at our Homestead office.
The Conservancy has a long wish list of projects that are well-suited to service projects. For any Scout or other community members looking for ideas, please email Executive Director Rob Krain at [email protected] or call 419.833.1025, and we can match your interests to one of our needs.