Even before the restoration is complete, wildlife is finding a home in the new wetlands of the Rotary Riverside Restoration Preserve in Henry County.
After a recent rain, frogs were jumping into shallow wet depressions recently dug out. Turtles will soon sun themselves on higher hummocks and woody debris placed throughout the site. The water of the Maumee River has found access to the land is slowly exploring, starting to fill in the deep-water pool and establishing the foundation of a forested wetland. Herons, ducks, and other waterfowl have found the area and are becoming regular visitors.
As a flood-prone farm field, the Rotary Riverside Preserve used to be a flat and often muddy, monoculture of stunted crops. Before restoration, stormwater spilled on and off the property, carrying silt and agricultural runoff directly into the Maumee River and eventually to Lake Erie. Now, this land is a huge 61-acre buffer area, catching and holding nutrient-rich sediment and well on its way to becoming high-quality habitat.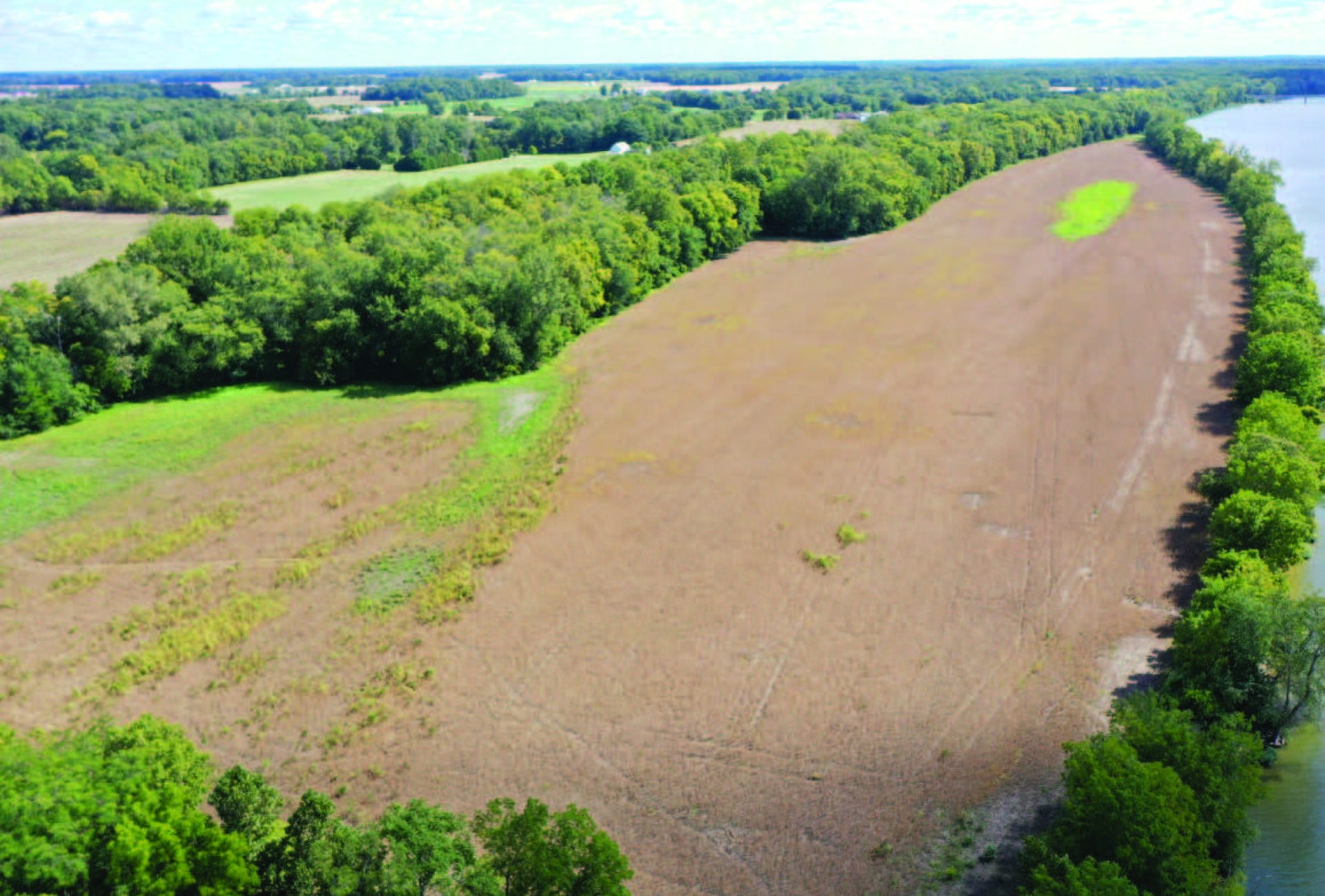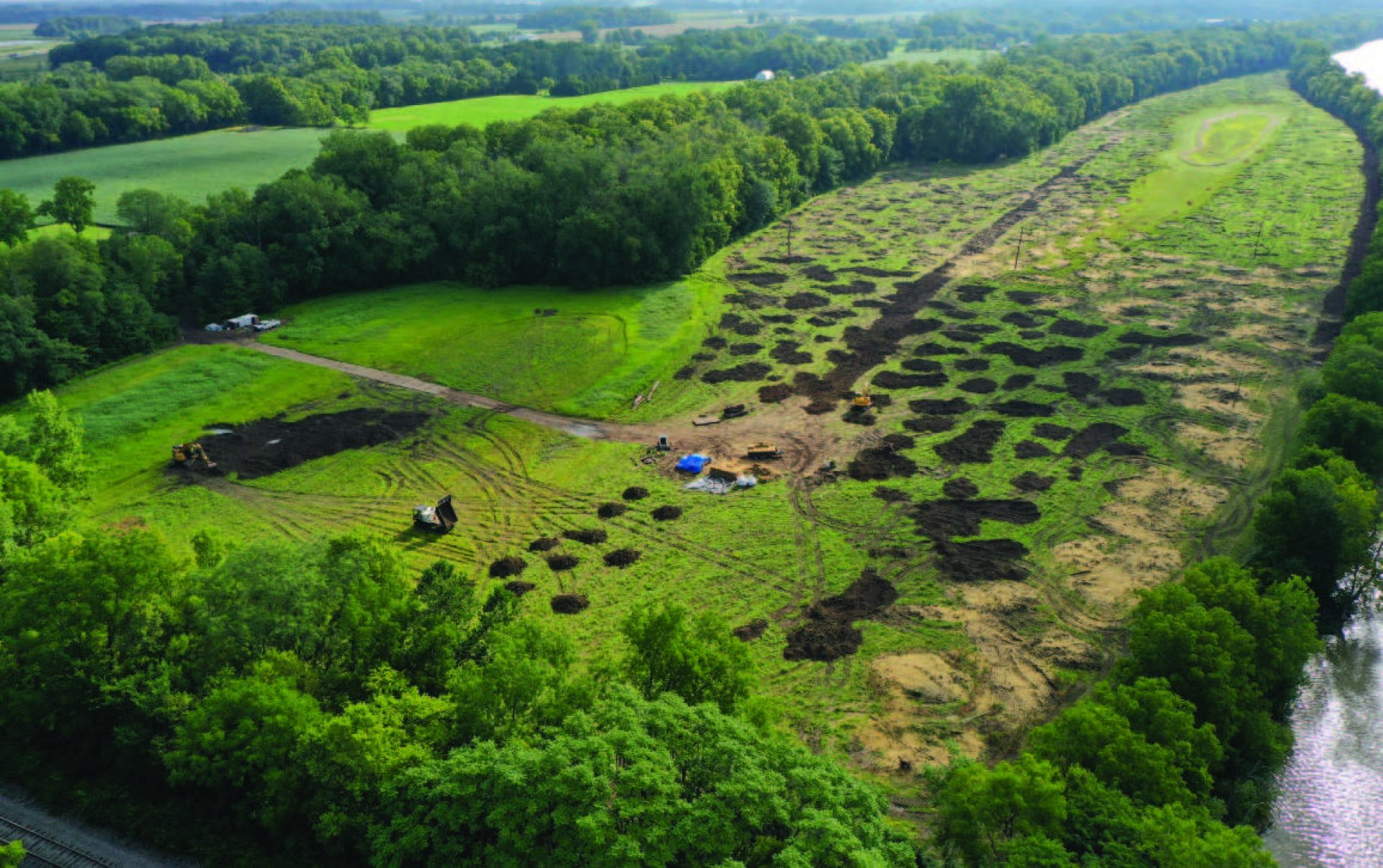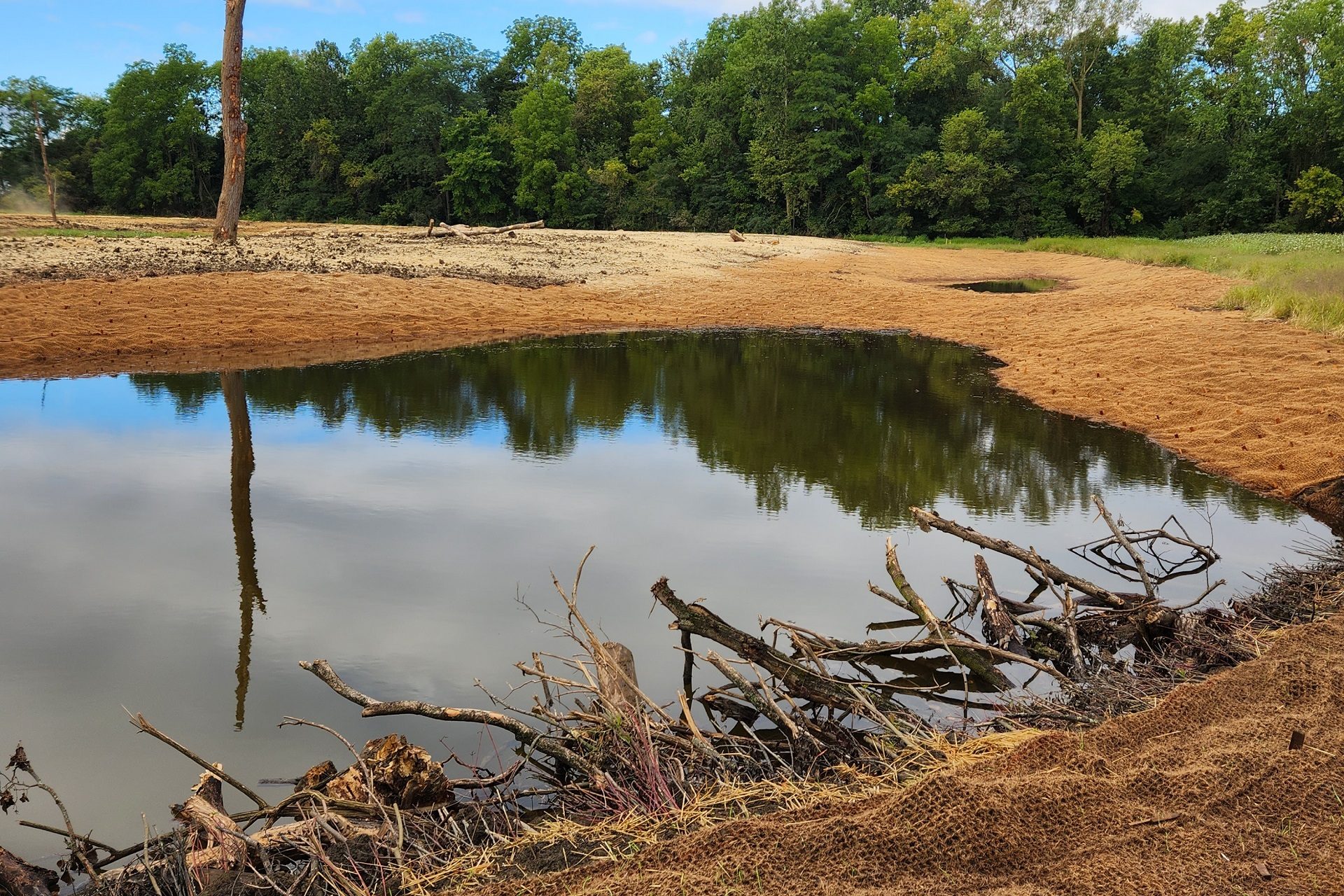 The property was purchased with funding from H2Ohio with the goal of reducing nutrients reaching Lake Erie. It will do that and much more. Fish experts from the Ohio Department of Natural Resources (ODNR) and from the Ohio State University have big plans to introduce the state endangered pirate perch to the new habitat. Kevin Nemer of ODNR said, "the pirate perch has specific needs. They want gentle oxbows with slow water flow, and lots of tree stumps and snags in vernal pools. They will find all that here."
It might take two spring seasons for the river water to find its way and to settle into the property. When the Maumee River takes full possession of the land that has been prepared for it, scientists will introduce the perch.
With earth moved and water flowing in, planting will complete the restoration. More than six thousand trees and shrubs will be planted this fall. A quick-growing cover crop has been sown to stabilize the soil. When that cover dies off this winter, native seeds are in place ready to take over. The last part of the planting will be in the spring of 2023 with native plant plugs in the wetland areas.
Humans are invited to visit. The Buckeye Trail runs along the north side of the property, above the wetlands. The Conservancy will add some rocky fire rings for hikers who want to camp or rest there. In the future, there are plans to build a boardwalk over the deep-water pool. While people are welcome to observe, this land is mostly a quiet place where water and fish will rest, and sun and soil will do their job converting nutrients to waving grasses, shrubs, and reeds on the shores of the Maumee.