The Ohio Department of Natural Resources included an update about our H2Ohio Huddle Project in its Winter 2022 Natural Areas Newsletter.
The Huddle Project, now called Rotary Riverside Preserve, is a 57-acre property near Napoleon, with more than ¾ mile of Maumee River shoreline within its 100-year floodplain. Previously used in grain production, this land has significant value due to its location and for historic and recreational reasons. Remnants of the historic Erie Canal are found along the northern portion of the property and include a section of the state-wide Buckeye trail along the old towpath.
The Huddle Project is part of a larger corridor of natural lands, located just upstream from the North Turkeyfoot Wildlife Area and within a few miles of the Henry-Wood Sportsmans Alliance Preserve, which the Conservancy helped establish and permanently protect. 
The Conservancy team has been working closely with ODNR's H2Ohio team to restore 35 acres into oxbow wetlands and riverside forest.
An excerpt from the article is below.
The restoration design includes the creation of multiple pools ranging in size, depth and  interconnectedness. Microtopography (small elevation changes) between the pools will allow for greater habitat diversity.
A critical piece of the restoration depends on flood events and the benefits they provide. As floodwaters flow onto land, they enrich a river's floodplain by adding nutrients and filling pools. This process creates wildlife habitat and provides opportunities for fish to find suitable breeding habitat.
The Pirate Perch (Aphredoderus sayanus) is a state endangered fish that needs this type of habitat, and until recently, it was thought to be extirpated from Ohio.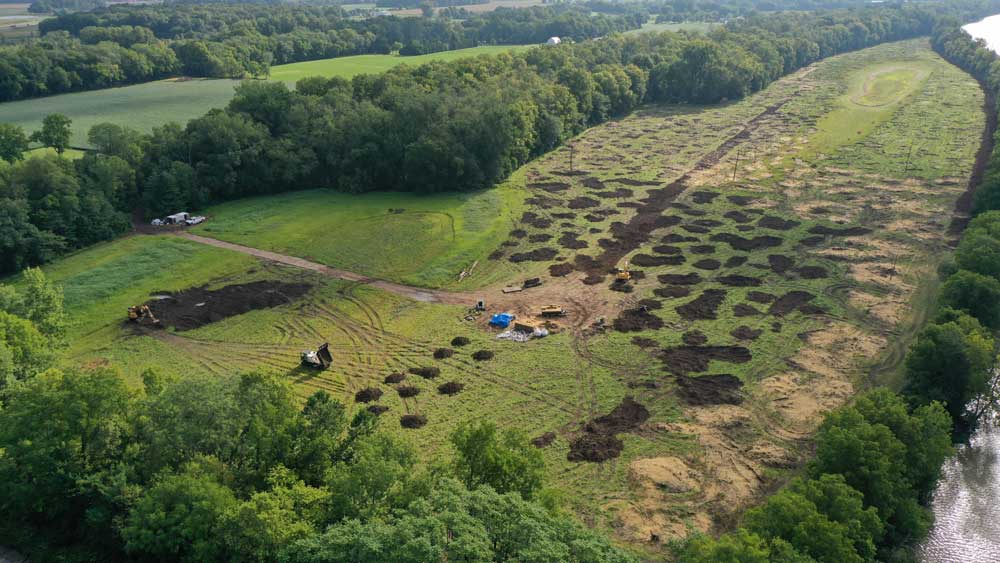 SRP staff has been working with Brian Zimmerman from The Ohio State University's Stream and River Ecology (STRIVE) Lab to find some of the last known remaining populations of these fish and relocate them to sites with suitable habitat, including the Huddle property. They will be introduced to the site in 2024, once restoration activities are complete and the land has had time to settle and naturalize.
All restoration activities are scheduled to be completed by June 2023. The Division will remain involved in the project in the future, participating in invasive species removal and management.