A big new classroom is being developed at Otsego Schools. It leaks a bit and can be cold in the winter but everyone is excited about it. The classroom in progress is 16 acres right across the street from the schools.
Black Swamp Conservancy is working with students and teachers at Otsego to transform the one-time farm field owned by the Fox and Shank families into a year-round living laboratory. Otsego Schools will take ownership after the restoration is complete.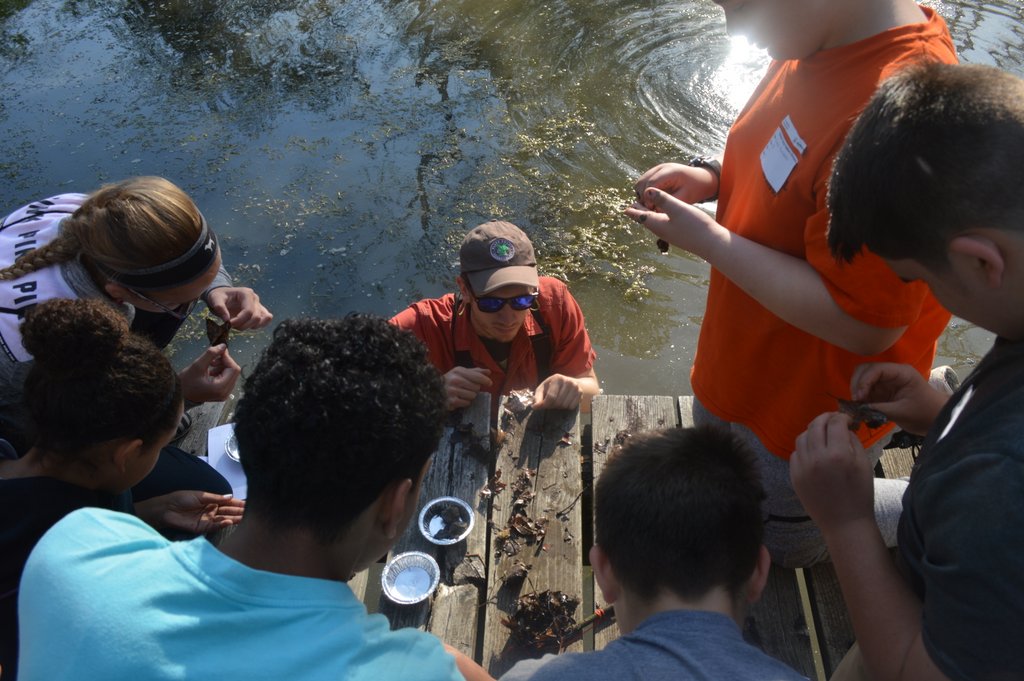 The property is going to make big changes in the way teachers can tackle different subjects. This year, seventh-grade science teacher Molly Duhamel had to schedule a field trip and get a bus for one day of water quality testing. Next year, she can teach her water quality unit by walking students across the street to test water in Tontogany Creek. And they won't be limited to one day; students can measure change over seasons, see what happens the day after a storm, or monitor growth of macroinvertebrates. At the high school, a science teacher has a unit on wetlands. His students will smell decaying leaves that provide food for fungi and habitat for amphibians. They will feel mud suck on their boots as they learn practical lessons about soil hydrology. And it's not just science teachers who are seeing the possibilities.
The language arts team and fine art instructors see inspiration across the street in the beauty and changes of the natural world. Initial site plans call for a series of interpretive signs and students will be enlisted to determine themes and content and maybe help to design them. Future Farmers of America will cultivate some acreage in the field creating opportunities to see how commercial agriculture is related to healthy soil and a healthy watershed. There's no limit to the learning potential of a living, breathing classroom.
The initial design for the land has already been improved by teacher input. For example, educators want to make sure there are a variety of habitats to explore and learn from. Sixteen acres is enough space to include wet forest, emergent wetland, scrub wetland, wet and dry meadows, and possibly a food forest of native plants.
After the restoration professionals made their start and the teachers added their input, the students had their say. In a design charrette, the students took the topological survey and created their vision of what the site could be. With input from all parties, construction will begin this winter with some digging and dirt moving. In the spring, students will help with planting to bring their vision to life.
The development of the classroom is a unique use of Conservancy property. "We take the long view on preservation," says Black Swamp Conservancy Executive Director Rob Krain. "One way we ensure that our land stays protected forever is by inspiring young people to care about the value of natural places and systems. This partnership with the school does it all – protects the land and builds up the next generation of stewards."