Upcoming Events
GET OUT AND EXPLORE THIS FALL!
See the Great Black Swamp Photo Exhibit – at Government Center in downtown Toledo, Ohio, during business hours (Monday through Friday from 7:30 a.m. to 5:00 p.m.). More than a dozen of these beautiful photographs are included in the lobby exhibit.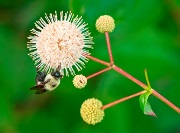 FOR YOUR 2019 CALENDAR
The 8th annual Bluegrass & Green Acres is scheduled for March 15, 2019, at the ProMedica Steam Plant in downtown Toledo. Learn all about it – and reserve your spot – here!