Upcoming Events
Our events schedule for 2019 features walks, paddles and even mushroom hunting, along with some interesting new programs this year. Contact us at 419-833-102 to register for your favorite events, and we'll give you all the details.
Spring Walk at Pearson North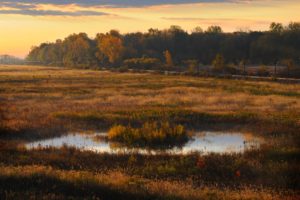 Pearson North, Oregon
May 20, 6:00 p.m.
Visit and walk the wetlands of Pearson North, a typical Lake Erie coastal zone with lots of waterfowl and wetland species. Our guide, Tim Schetter, Metroparks director of natural resources, will lead us through the region.
Great Black Swamp Photo Exhibit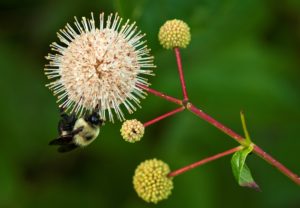 Sauder Village, Archbold, Ohio
Through June 2
Our Great Black Swamp Photo Exhibit has moved west, to the museum on the grounds of Sauder Village, Archbold, where it will be on display during village hours through June 2. It's positioned near a section of the museum dedicated to the history, inhabitants and farmers of the Historic Great Black Swamp.
A Peek at Little Auglaize Wildlife Reserve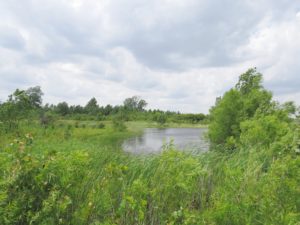 Little Auglaize Wildlife Reserve, Cloverdale, Ohio
June 8, 10:00 a.m. to 1:00 p.m.
Get a first look at the newest Conservancy preserve - Little Auglaize Wildlife Reserve. Take a guided walk of the restored habitat, see displays of the restoration and local attractions or walk the trail to the river.
Summer Paddles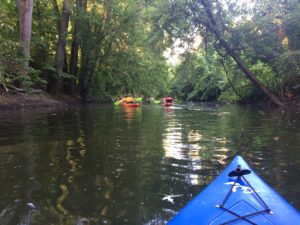 June 15, July 13 & 20, 8:30 & 10:30 a.m.
Farmers' Market, downtown Toledo
Put in at the Market for a paddle along Swan Creek to the Maumee downtown. Two paddles each day.
June 22, 10:30 a.m. - Green Creek
Paddle along Green Creek and into Sandusky Bay. Free for Conservancy members; $10 for non-members.
Fremont River Walk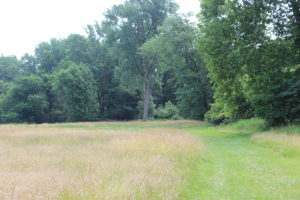 River Cliff Park, Fremont
July 23, 6:00 p.m.
Explore this new 80-acre Sandusky County Park along the Sandusky River adjacent to Blue Banks. We'll show you the progress on the restoration of this property, and what's in store for the future.