Summer Film Screening
Tuesday, August 11th at 8:00 PM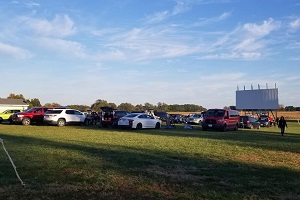 Seat reclined, feet propped up on the dash, and hot buttered popcorn in your lap. Nothing says summer like a night at the drive-in. Join us on Tuesday, August 11th at Field of Dreams Drive-In in Liberty Center for screenings of:
Gates open at 8 pm with the movies beginning at 8:45 pm. Come early to find a good spot, get settled in, and buy your concessions!
A suggested donation of $10 per car will help defray our costs and will support the Conservancy's work to restore and protect natural lands throughout northwest Ohio. Please click the button below to make your donation online as we won't have staff collecting donations at the gate.

COVID-19 safety precautions will be in place. Cars will be parked at a distance from one another so that you can feel comfortable sitting outside your vehicle in camp chairs. Congregating is strongly discouraged and masks are required when visiting the concession area or using the restroom, both of which will be open.
You'll need a working radio to listen to the movies.
For more information, please contact the Conservancy's Events & Education Coordinator Laura Rodriguez at 419-833-1025 or lrodriguez@blackswamp.org.