All the Latest Conservancy Merchandise!
Get your copy – Ohio Wildlife: A Coloring Field Guide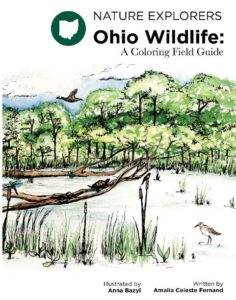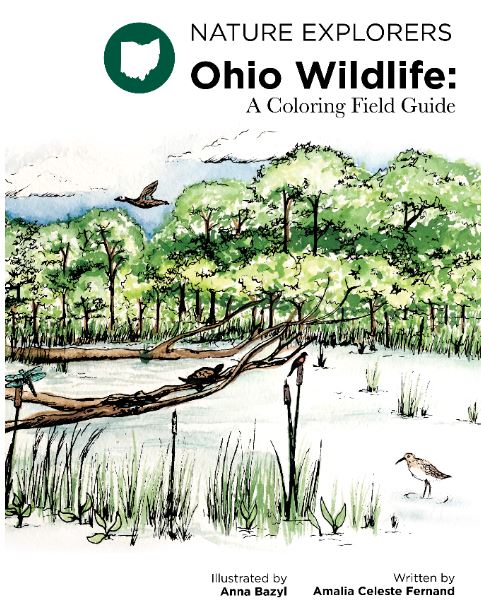 Get your own copy of Ohio Wildlife: A Coloring Field Guide, with information about all the wildlife you can find here in Ohio! This 108-page guide offers details about fish, amphibian, reptile, bird and mammal species found here, all in a coloring book format with projects, activities and species information for the whole family.
Wholesale rates are available for orders of 15 books or more. Please call 419-833-1025 to learn more.
Your one stop shop for all Black Swamp Conservancy apparel!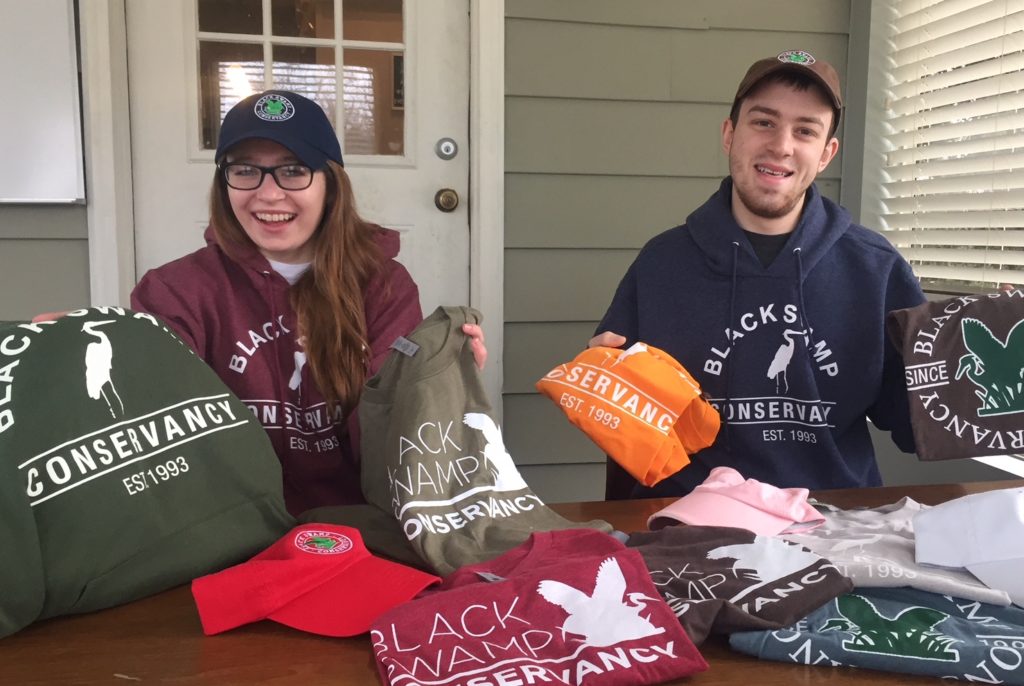 Here's what's currently available. Check back frequently, as we're always updating our inventory.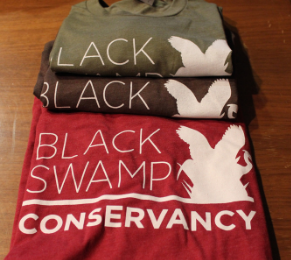 BLACK SWAMP TEE
White screen printing on one of three colors: olive green, brown or heather red. Sizes M-XL; price $20.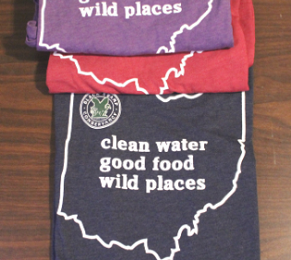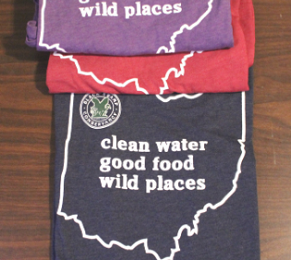 OHIO TEE
White screen print of the Ohio state outline with our theme and logo inside. In Purple Rush, Cardinals and Midnight Blue. Sizes S-XL; price $20.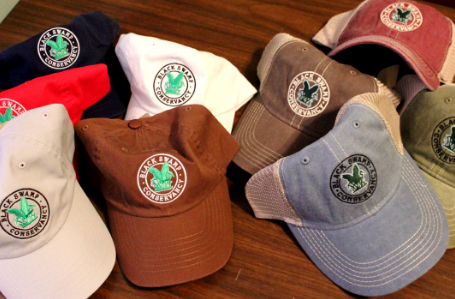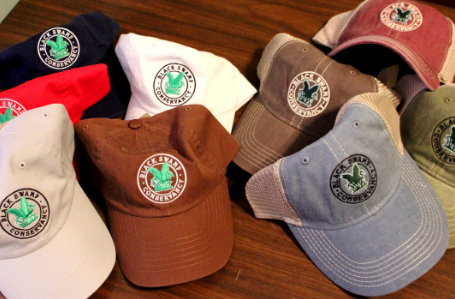 BASEBALL CAPS
Fully adjustable caps in two styles. Solid color hat (left) in navy blue, brown, shite, red or gray. Also with a mesh back (right), in blue, red, tan/brown or olive green wash. One size fits all; price $20.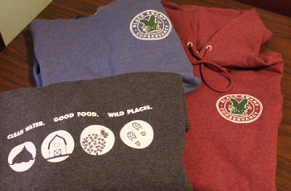 TWO-SIDED HOODIES
Our newest hoodies feature the Conservancy logo on the front with our slogan and four feature area marks (clean water, working lands, natural habitats & public access) on the back. Heather maroon, blue or black. Sizes S-XL; price $30.
Place your orders for all of these items below. Be sure to mention what style (name), color and size item you'd like. And please contact us (419-833-1025) if you have any questions on sizes and styles or availability.
Order T-shirts:
Order Hoodies:
Order Baseball Caps: