The First Pin on the Map
Before the days of GIS (Geographic Information Systems), we marked our protected properties with pins on a map of northwest Ohio. The Frank M. Harris Nature Preserve was the first pin (the easement was signed Dec. 26, 1997), and was originally platted as residential property (and roads were paved). Since the 1920s, the preserve area has been diked and flooded as a wetland.
The first six acres of this coastal marsh was acquired in 1997; subsequent easements through 2008 put the total property at 112 acres. The area is partially surrounded by development today.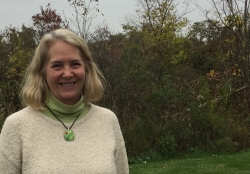 "We grew up in the greater Toledo, Ohio, area, and spent all of our free time here at the marsh and lake," explained Gingi Rothman, daughter of the late Frank Harris. "Dad and my brother had always hunted here, and it was an important part of all our lives growing up."
Frank's belief in the value of protecting environmentally sensitive areas led him to approach the Conservancy about preserving the property. He recognized the importance of protecting habitat from development to provide recreational opportunities and improve regional quality of life.
"Wildlife in the preserve has grown from frogs and carp in the 1970s to the broad and important variety you see here today," said Terry Breymaier, a neighbor and Conservancy volunteer. While homeowners and renters in the nearby communities initially wanted only access to the lake, they have come to appreciate – and even become passionate about – the area's wildlife. In particular, residents are very protective of the migration of Blanding's Turtles from the marsh to the Lake Erie beach to lay their eggs, and especially the young turtles' journey back to the marsh. "Everyone here – especially the kids – works to make sure the young turtles are protected," he said.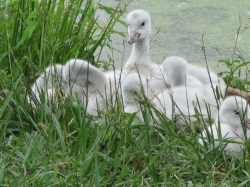 In addition, the community is passionate about its birds. "The preserve has become an important stop for migrating birds, especially during the 'Biggest Week in American Birding' each May," said Breymaier. "You can see all of the same birds here at the preserve, without the crush of all the birders."
Twenty years ago, the Harris family trusted our fledgling organization to care for and protect this place they so dearly love. As our first forward-thinking landowners, they opened the door for so many others and helped set the stage for our protected land portfolio, which now covers more than 135 properties and 16,750 acres.