The Adventures of Erie the Heron

Erie the heron intern has come to us just recently, but she's made quite the impression! In the time she's been here around our office, she has pitched in wherever needed, including helping with our fall Rookery newsletter and filing. She's also liked just seeing the grounds around the Homestead.
But her sights are set on seeing all the Conservancy's varied properties, and she's spending one very busy day traveling all over the region!
Erie's first stop is River Cliff Park in Fremont. The Conservancy purchased this land along the Sandusky River in 2017 and donated it to the Sandusky County Park District. From golf course to a community space in a short period of time, with access to the river.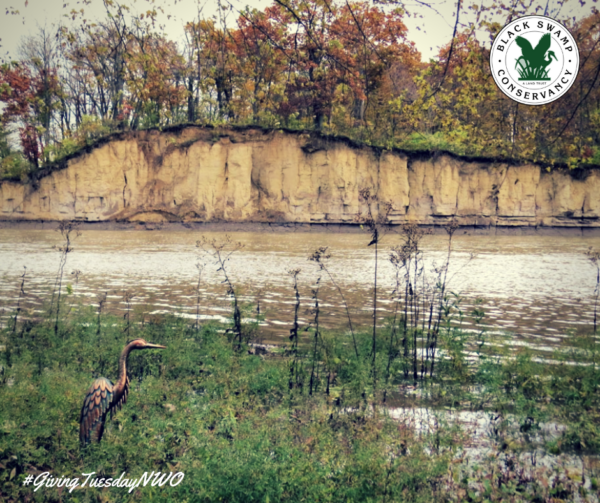 Next up – Cedar Meadow Preserve. In 2007, Black Swamp Conservancy partnered with Catawba Island Township to create the Preserve. At the time this special place was platted for development, and almost lost forever. But look at it now!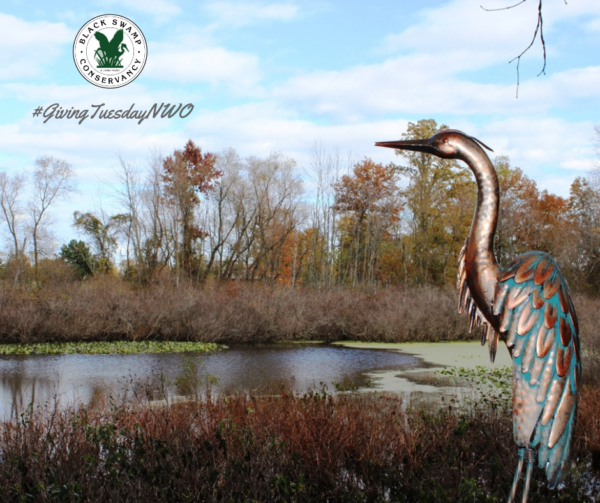 We're honored to protect the Sisters of St. Francis farm in Tiffin, Ohio.
The Franciscan Earth Literacy Center is an environmental education center and demonstration facility that promotes the appreciation of nature and encourages sustainable living practices. It offers indoor and outdoor learning experiences for children, teens and adults.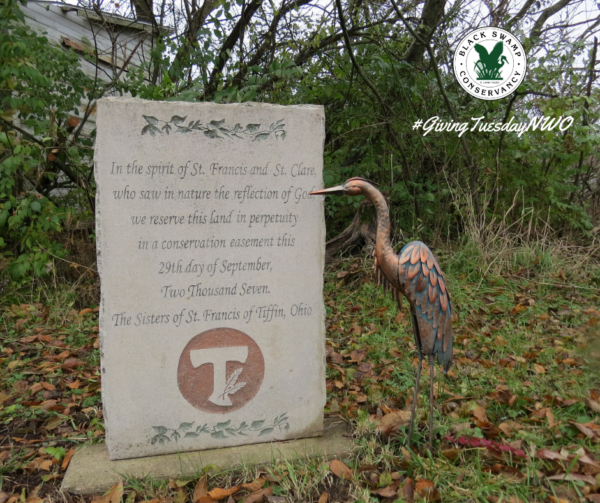 Erie stopped at the Carter Historic Farm north of Bowling Green, Ohio, to play with the goats and chickens. The Farm is a 1930s cultural history museum, with the life and farming of this era re-created through interactive programming, displays and special events.
This Wood County Park District location is open to the public. Erie says it's worth your time to stop by and have a look!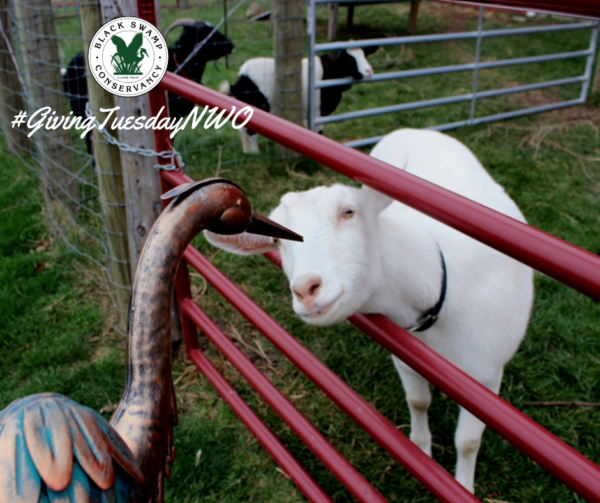 This private property in Williams County was protected by the Conservancy in 2007. It's one of our favorite spots for hunting for salamanders in the spring.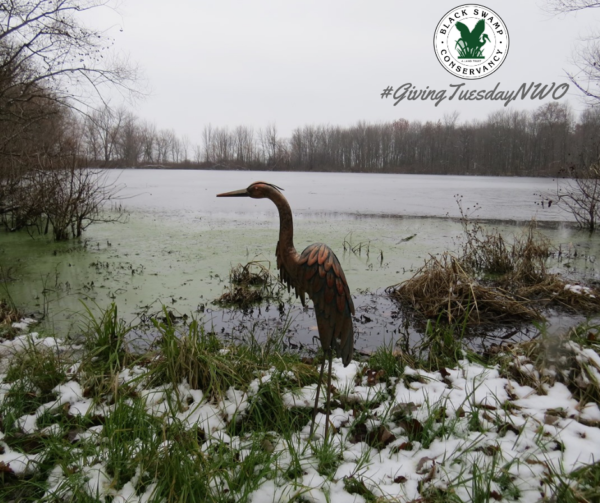 On the Marblehead Peninsula along Lake Erie, our Meadowbrook Marsh is one of the most beloved birding spots on the Lake. It's also the perfect spot for Erie to visit her cousins, the Black Crown Night Herons, that nest here (an Ohio threatened species).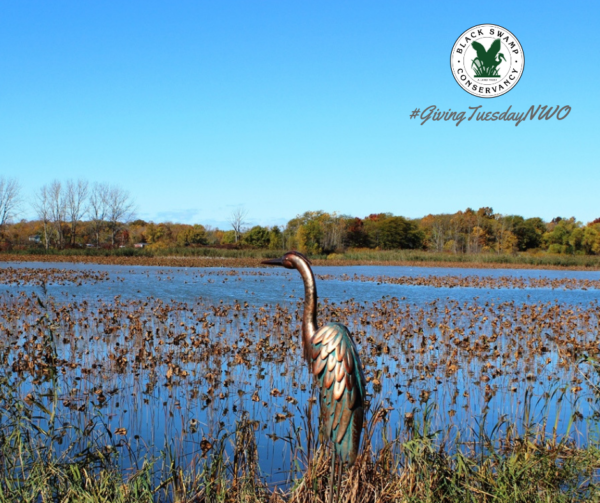 The Muskellunge Creek runs through Christy Farms Nature Preserve in Fremont. This is a favorite spot where local Boy Scout troops camp and earn merit badges.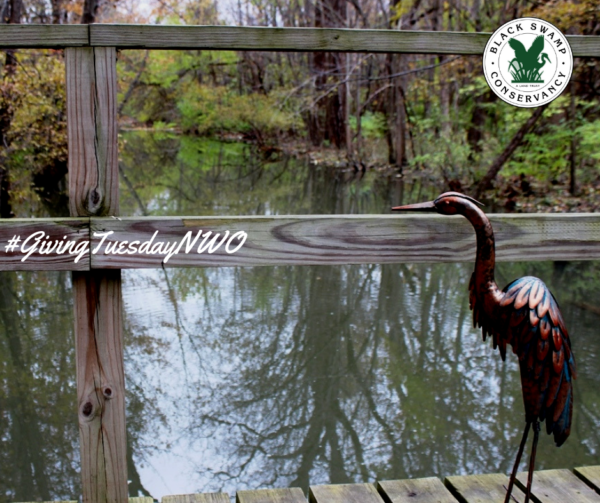 Erie took a break from her travels to perch on a grain bin at the VonSeggern Family Farm in Fulton County, Ohio. The VonSeggerns are so committed to agricultural preservation that they have protected more than 1,000 acres of their land.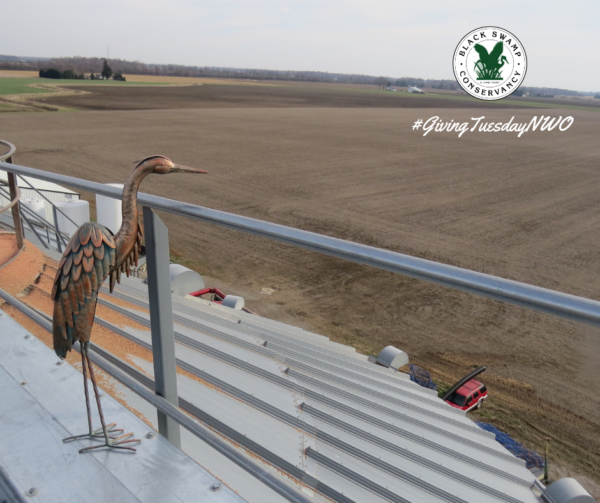 The Little Auglaize Wildlife Preserve in Paulding County, Ohio, will be opening in 2019. This new public preserve is more than 225 acres, and protects habitat for the federally endangered Indiana bat.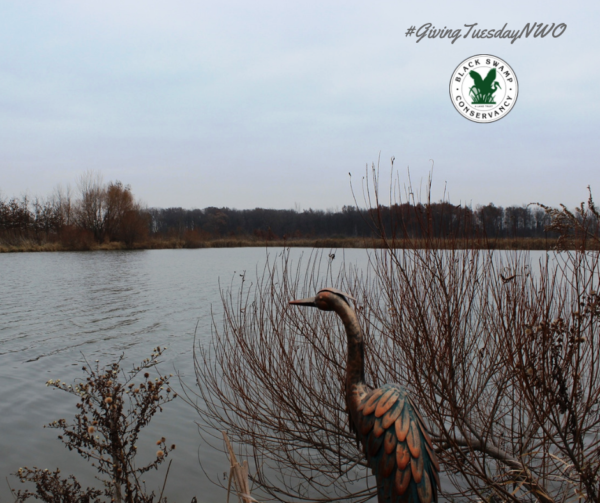 The Green Creek Marsh lies on the southern basin of Sandusky Bay. It's one of our favorite spots to take people canoeing. Look for our free programs next summer!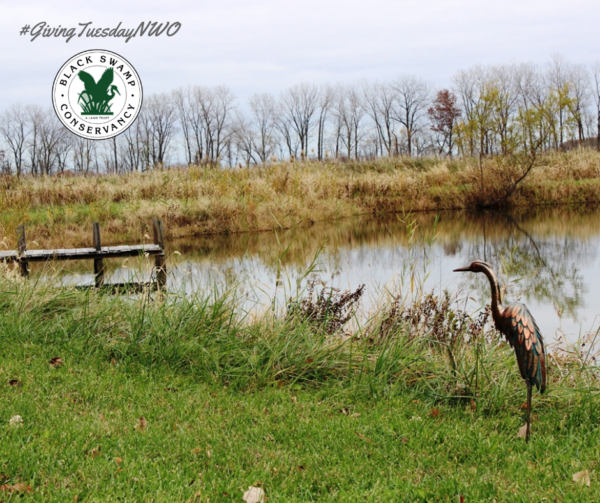 There are few properties as iconic as Peninsular Farms near Fremont. This special place contains a slice of everything that makes northwest Ohio special – from woods to wetlands to prairies to farmland!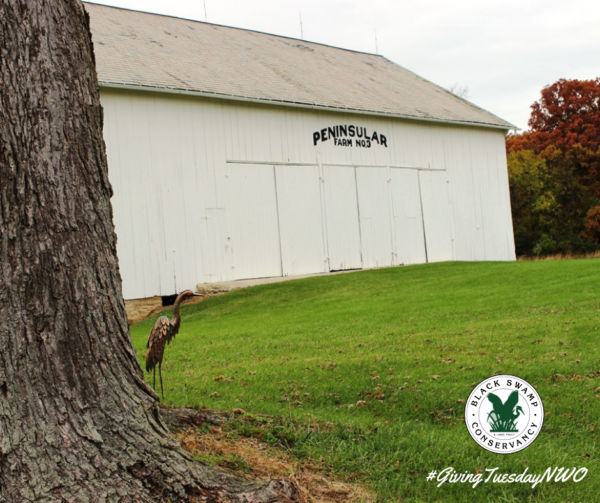 Erie is excited to introduce you to the Dr. Robert L. Nehls Memorial Nature Preserve on Catawba Island! The Conservancy is partnering with Ottawa National Wildlife Refuge to develop it into a public park. Be sure to visit this beautiful place on your next trip to the lake.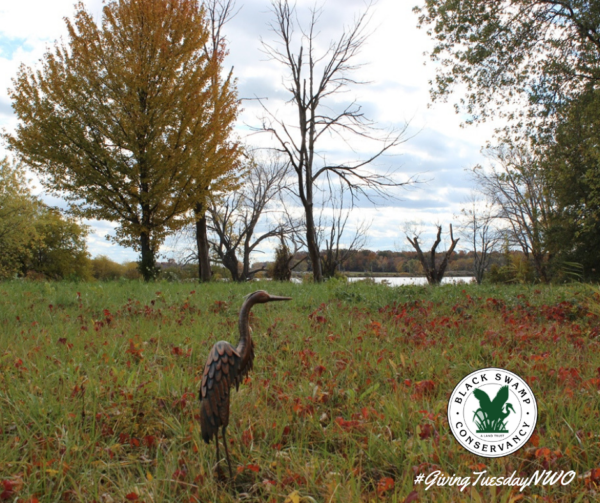 The Conservancy first protected Sawyer Nature Preserve in 1999, and helped to facilitate a donation of the property to the Wood County Park District in 2013. This unique preserve is one of the few places climbing enthusiasts can practice rappelling in northwest Ohio.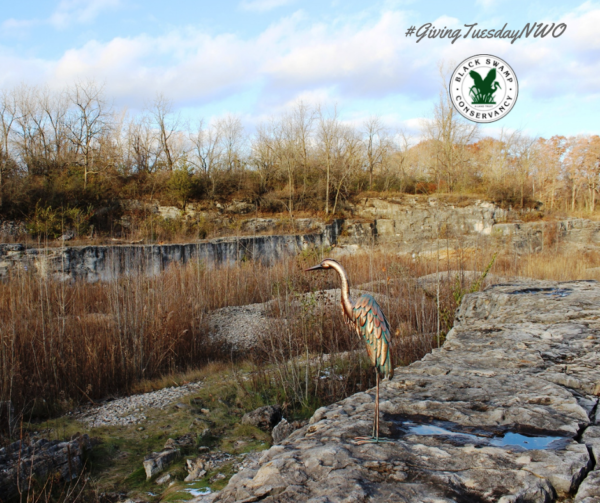 Erie's taking a breather after a busy day visiting some of the more than 17,300 acres protected by Black Swamp Conservancy. But she's already excited about her next adventures.
Thanks to everyone for welcoming Erie to the team, and for your support of the Conservancy, on #GivingTuesdayNWO and every day! Your support makes conservation possible in our community.