Taking Dad's Words to Heart
This past week, Dave Lucius had the advice of his father in mind when he took the step to permanently protect his 109 acre Seneca County farm – something he's been working towards for some time.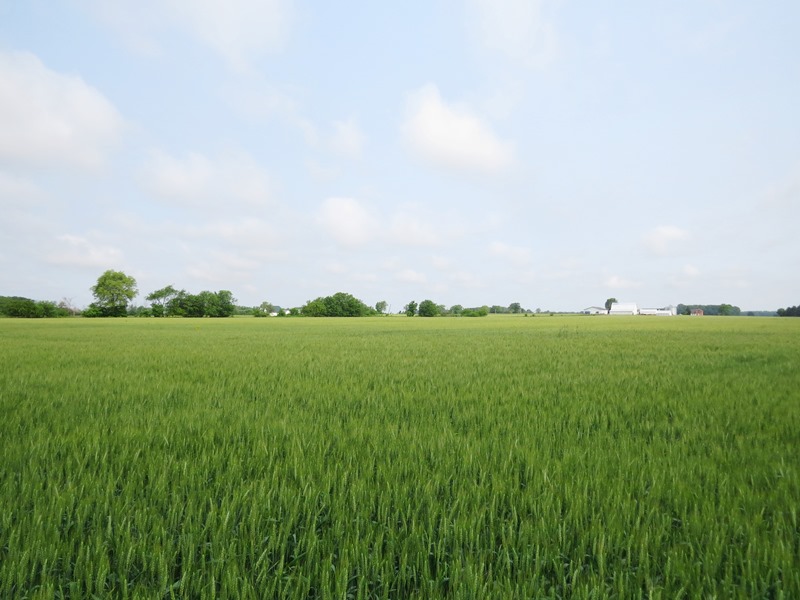 Dave, along with his wife Mary Jane, first heard about Black Swamp Conservancy and the Ohio Department of Agriculture's Agricultural Easement Purchase Program several years ago when one of their neighbors entered the program. The AEPP helps farmers forever preserve their lands by placing agricultural easements on their farms. The Lucius's, who were already implementing other conservation practices liked the idea, so they applied – but didn't get chosen for this highly competitive program.
Undeterred, Dave and Mary Jane continued to care for their land as best they knew how. Experimenting with cover crops became a favorite pastime of Dave's. Oats, grass, peas, clover and even radish – he's tried them all, and continues to utilize these crops as a way to stop erosion and keep important nutrients in the soil.
As the years went by, more of the Lucius' neighbors were successful in permanently protecting their farms with Black Swamp Conservancy through AEPP – this gave Dave and Mary Jane hope and incentive to keep trying. This past week, they finally realized their goal of forever farmland and together with the Conservancy signed the agreement protecting their farm. Now, along with their neighbors, there is more than 4,000 acres of farmland protected in Seneca County.
"When I was a little boy, my dad told me that if you take care of your farm – your farm will take care of you," Dave shared with us after signing their agreement. Today, Dave and Mary Jane are taking those words to heart.