See the Conservancy, Inside and Out
As we settle into fall, there are still several activities that can get you outdoors and around the area: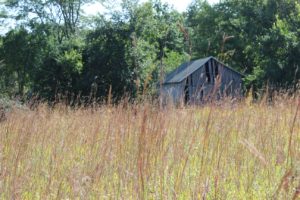 Seeding the Sugar Ridge Prairie: On November 9, take your lunchtime in our prairie, and help us seed a new section in wildflowers. This newly-acquired area fronts Sugar Ridge Road and surrounds our new solar panels. And while you're here, take a few minutes more to see what November looks like along the 1-mile trail throughout the entire prairie. November 9, 11 a.m., Sugar Ridge Prairie, 4825 Sugar Ridge Road, Pemberville.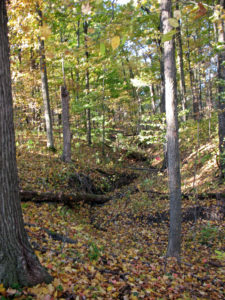 Fall Work Day at Forrest Woods: Help us with some area clean up on November 10 from 9:00 a.m. to 1:00 p.m. at Forrest Woods Nature Preserve. We'll be chipping invasive shrubs that have been cut down, and spreading the wood chips on trails around the Preserve. In addition, we'll be cleaning the boat ramp area around Forder Bridge. November 10, 9:00 a.m. to 1:00 p.m., Forrest Woods Nature Preserve, Township Highway T-192, Cecil (Paulding County).
Great Black Swamp Photo Exhibit:  Our traveling photo exhibit is now displayed in the lobby of Government Center in downtown Toledo.  Showcasing photographs from our original exhibit, along with the Great Black Swamp historic map, the galleries are open during regular business hours of Government Center. Through November, 1 Government Center, 7:30 a.m. to 5:00 p.m. Monday through Friday (Jackson Street between Huron and Erie Streets).