Request for Proposals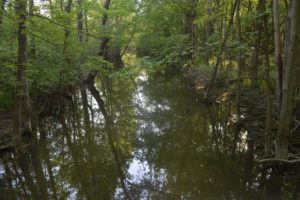 The Black Swamp Conservancy (the "Conservancy") is seeking proposals for three design-build wetland and stream restoration projects in northwest Ohio, funded by Ohio DNR with H2Ohio funds.
The three projects are:
1) 18-acre restoration on the Maumee River at Forder Bridge River Access in Paulding County
2) 55-acre restoration on the Sandusky River at Redhorse Bend Nature Preserve in Fremont, Sandusky County
3) 40-acre restoration at St. Joseph Confluence Preserve in Williams County.
The Conservancy requires separate proposals for each of the three Projects and will award three separate contracts. Applicants are encouraged to submit proposals that will result in maximum nutrient reduction in the affected waterways and will restore quality fish and wildlife habitat.
The selected contractors or team of contractors (collectively "Contractors") shall furnish all necessary drawings, plans, permits (local, state and federal), labor, facilities, materials, equipment, and construction oversight services to complete the Project scope of services as described and defined in the three attached Requests for Proposals, including Exhibits A through F (collectively "RFP").
The Contractors must be able to demonstrate the successful completion of at least 4 wetland or stream restoration projects, preferably but not mandatorily within the Western Lake Erie Basin, to be eligible to submit proposals.
Redhorse Bend RFP Forder Bridge RFP St. Joseph Confluence RFP
Submissions, including submissions that are mailed or shipped to the P.O. Box listed below, must be received no later than 4:00 pm, February 28, 2020. Proposals received after this date will not be accepted. The Conservancy expects to award the three contracts on March 18, 2020. Work will commence after successful execution of contracts for design-build services between the Contractors and the Conservancy.
Questions about the RFPs or Projects must be emailed (no phone calls) and received by February 6, 2020. Not later than February 7, 2020, the Conservancy will distribute all questions received and its responses to those questions to all firms that have expressed an interest in submitting a proposal.
All firms interested in submitting a proposal and being included on the question and response distribution list should notify Melanie Coulter by email at mcoulter@blackswamp.org.