Old Growth Forests
Many authors occupy space upon my shelves. Wendell Berry has moved my heart, but Joan Maloof has moved my feet. After reading Maloof's "Among the Ancients" I had to go see the last remains of our Old-Growth Forests: Cathedral Woods West Virginia, George Washington National Forest in Virginia, Cook Forest Pennsylvania, Congaree National Park in South Carolina, and Ohio's own Johnson Woods.
Only by immersing ourselves into true Old-Growth Forests can we measure what we have lost. These forests boast of many species and great biodiversity. Well-fed chipmunks and birds scamper across rotting logs that are protein rich in beetle larva. The hydrology is deeper, moister. Wildflowers and ferns respond in abundance to the sponge-like humus of the forest floor. The woodland fungi run unseen, beneath the leaf-covered forest floor and bind together under rotting bark.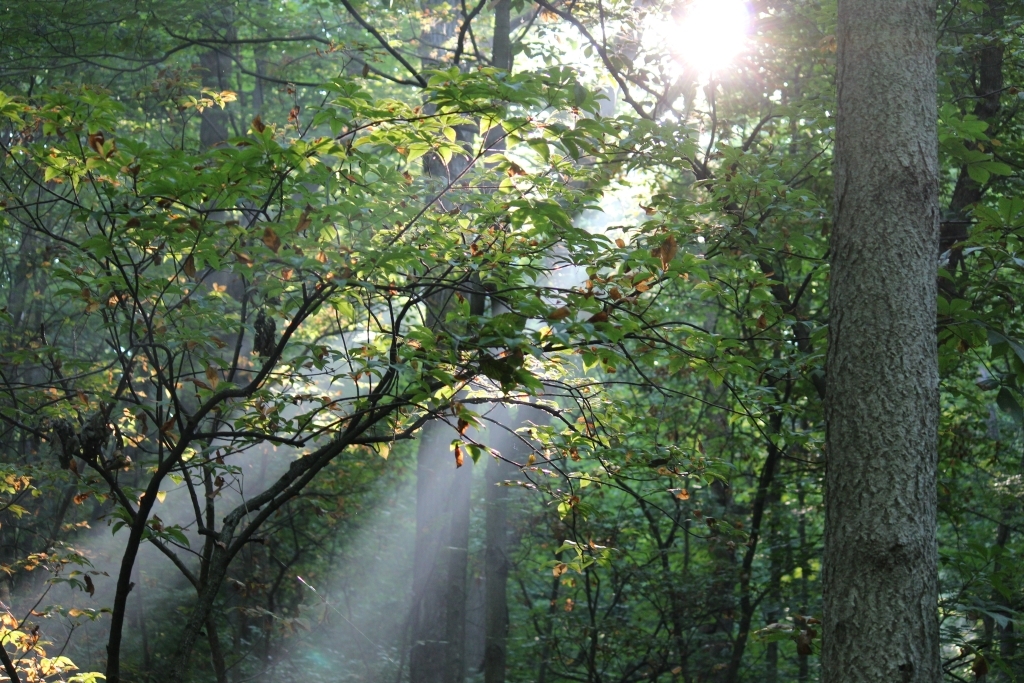 These fungal components of our forest play important roles in the ongoing drama. They are the communication system called the "woods wide web." This tree communication system draws forth nutrients and sends out signals of impending attack. No need for Druids or sprites in a forest, the fungi help trees "talk" to each other through their entangled roots. It may stretch our limited imaginations, but scientists have documented this "web" in recent studies.
Breathe deeply in an Old-Growth Forest…  the Japanese call this "deep forest bathing" or Shinrin-yoku. The documented health benefits include lowered blood pressure, boosted immune system, stress reduction, increased energy level, and improved sleep. You too, will probably feel better talking a slow walk in an Old-Growth Forest.  It is part of our DNA.
Ohio has but a handful of these protected Forests. Mohican has the Clear Fork State Nature Preserve. Johnson Woods near Wooster offers a peek into our past. Dysart Woods near Belmont remains lauded, but endangered by underground mining. Ohio would benefit by setting aside more sites like these.
One walk in an Old-Growth Forest teaches anyone attuned to nature the vast difference between 100-200 year old forests and the single-species woodlots used for timber production. Wood lots for timber production are as important as any other type of farm, but forests only begin to reach their true potential after the passage of time.
A visit to witness astounding, centuries-old trees commune in a natural Old-Growth Forest is an experience one will long remembers. Never again will you believe "woods can 'over mature'."
Written by Cheryl Harner – Crestline, Ohio