Networking in the Woods
Forrest Woods Nature Preserve was the setting for a Land Trust Stewardship Retreat. We served as hosts for the October 19-20 outdoors retreat, with participants attending from land trusts in Indiana and Ohio.
"I found the retreat a great experience to learn from other land trust partners," said Richard Lutz from the Buckeye Trail Association. "It also gave us some new ideas our organization hasn't tried yet."
The two-day retreat was designed so participants could share ideas, brainstorm new programs and network with other conservation professionals. "I was surprised at how quickly we found common topics to discuss," said Chris Collier, the Conservancy's conservation manager. "We were also able to identify areas where one person could offer advice to the others, and share success stories."
"It was important to us to share challenges and success stories with stewardship colleagues from different locations," said Pete McDonald of the Western Reserve Land Conservancy in Ohio. "We learned a lot from the other organizations."
The retreat included nature walks, overnight camping and some collaborative habitat management, where we were able to show off our recent restoration and reforestation projects. "Forrest Woods was a great place to see the reforestation process of a project," Lutz said.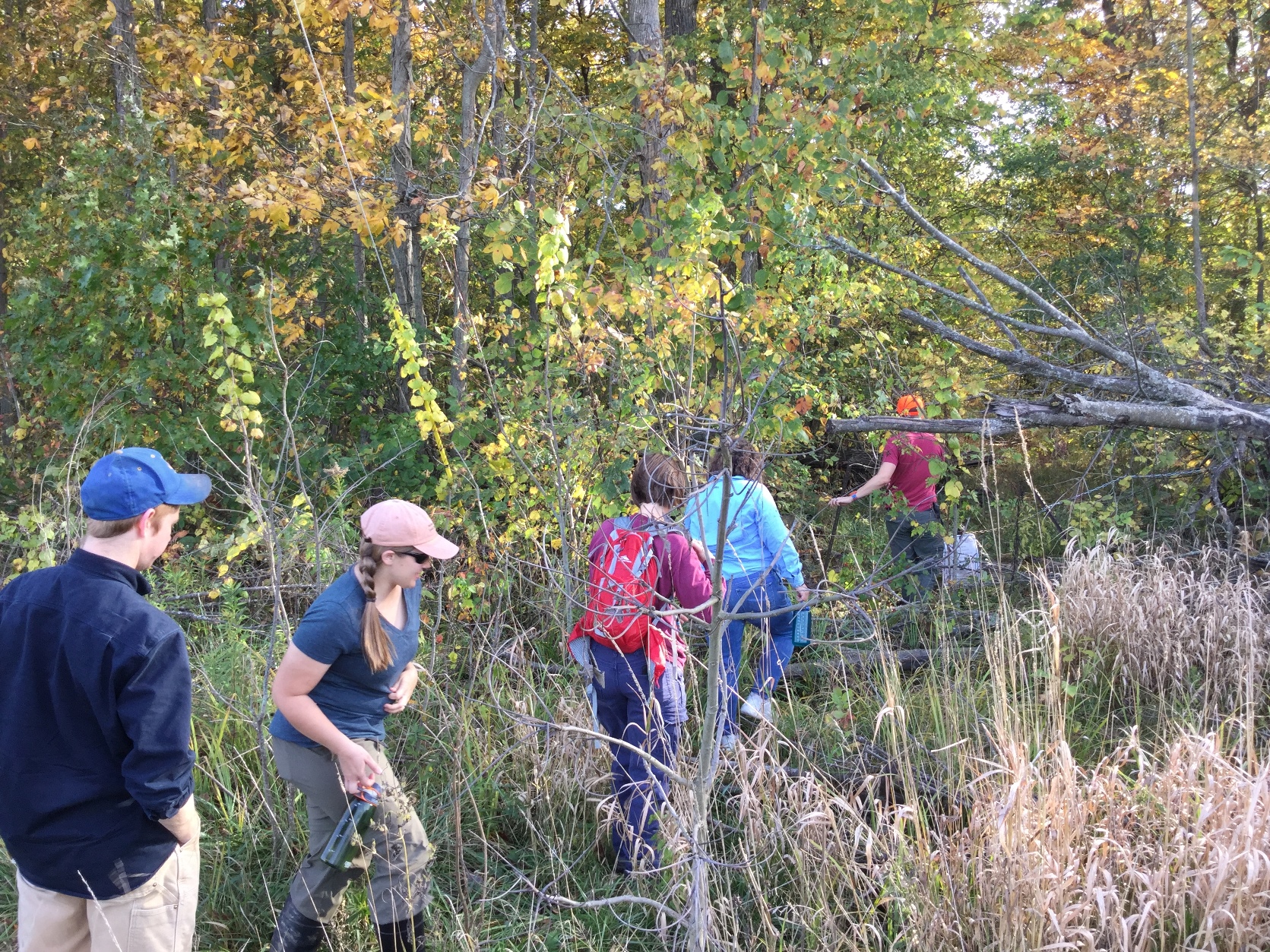 "The reforestation and wetland restoration were impressive," said McDonald. "It was especially fascinating to learn about the complications of restoring stream corridors in light of the ditch agreements and the potential for petitions for ditch cleaning" in this area of the state.
"It was interesting that all groups, with fairly different approaches to conservation, still shared more in common than differences," said Casey Jones of ACRES Land Trust in Indiana. "It's always nice to get a group of professionals together to do management work … and the setting was nice."
"There were so many opportunities for brainstorming throughout the retreat," Collier said. "I'm looking forward to pursuing the ideas we discussed here, and planning for the next one!"