Inspired By Love
There are a lot of good reasons for preserving farmland – food security, jobs… they aren't making any more of it.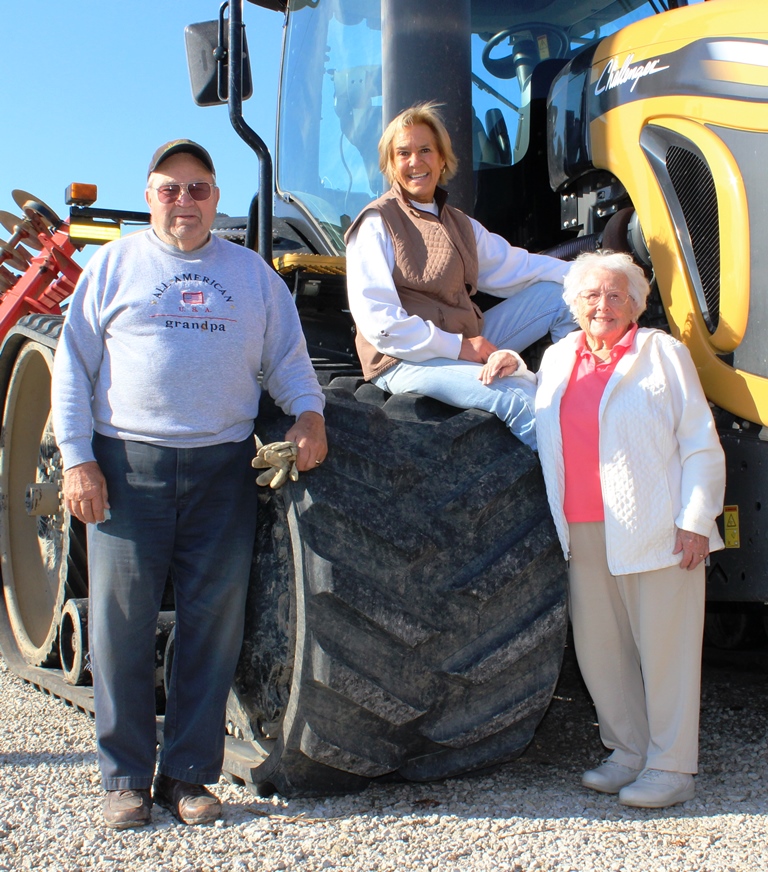 But for Sandusky County farmer Judy Mauch, her reasons are much closer to her heart – her parents Chet and Betty.
Chet Mauch was raised on an 80-acre farm just outside of Fremont, and inherited the land while still in high school. He married his high school sweetheart Betty, and they went on to raise six children on the farm. Through the years, they added more than 2,000 acres to their original 80 – producing tomatoes, pickles, sugar beets, and row crops along the way.
It was in 2009 that Chet and Betty began work with the Conservancy to permanently preserve the land they had spent a lifetime caring for. Their first agricultural easement was on 103 acres just west of the original homestead.
Inspired by her parent's love of the land, Judy continues to work to preserve her family's legacy. Just this week along with her brother Ron, Judy protected another 158 acres of the family's land – bringing the total acres preserved by the Mauch family to almost 1,500 acres (they will exceed the 1,500 acre mark later this year when two more projects are completed.)
We are grateful to the entire Mauch family for being such passionate advocates of farmland preservation, and certain they will continue to inspire others to care about this important piece of our natural heritage.