Improving Water Quality, Expanding Wildlife Habitat
Sandusky River Property to be Restored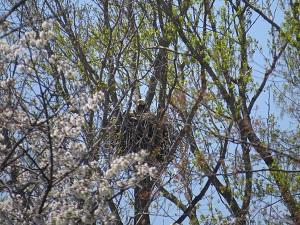 The Conservancy has released a Request for Proposals to restore more than 90 acres of land located on the Sandusky River, just north of the City of Fremont, to natural habitat.
A large portion of the property contains low-lying land along the Sandusky River that has been farmed for many years. Each spring, the river leaves its banks at this location and floods the property – washing soil and nutrients into the waterway, and out to Lake Erie.
Our conceptual restoration plan includes the establishment of a variety of habitats including emergent wetlands, woodlands and prairie habitat. In addition to wildlife benefits, these natural communities will help to improve water quality by absorbing floodwaters and uptaking nutrients for plant growth.
Once restoration of the property is complete, Black Swamp Conservancy plans to donate the land (which includes a mile of river frontage) to our partners at the Sandusky County Park District for use as a public park.
This restoration project is made possible through a grant from Ohio Department of Natural Resources through the new H2Ohio program. It is one of four large scale restoration projects the Black Swamp Conservancy will be undertaking this year with H2Ohio funding.