Get the Latest Conservancy Merchandise!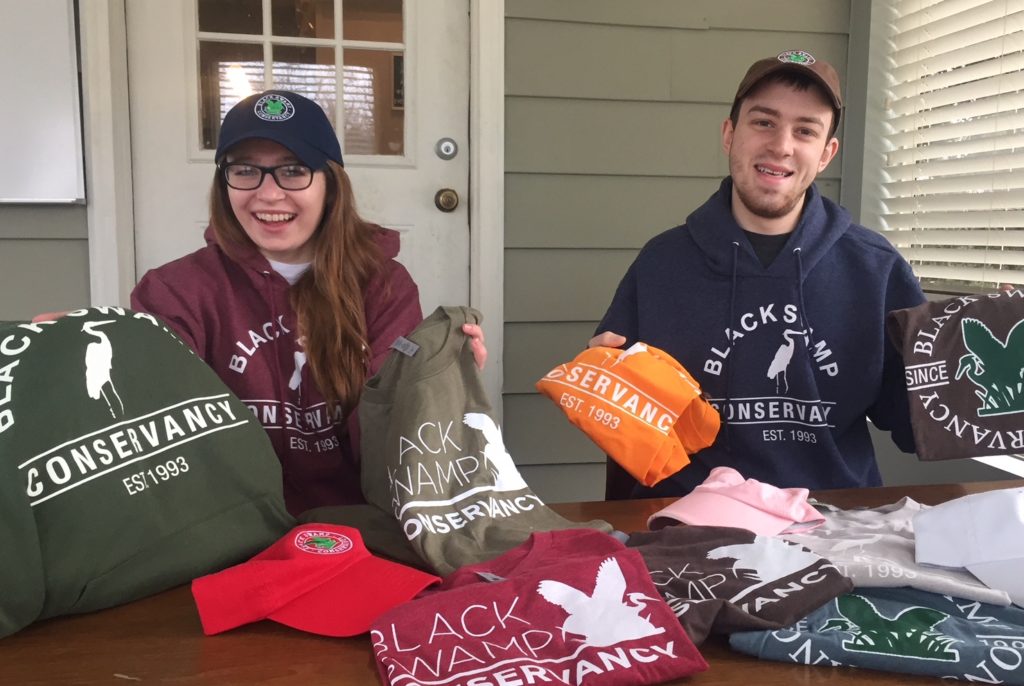 Get your Black Swamp Conservancy merchandise today! Here's what's currently available (check back frequently, as we're always updating our inventory):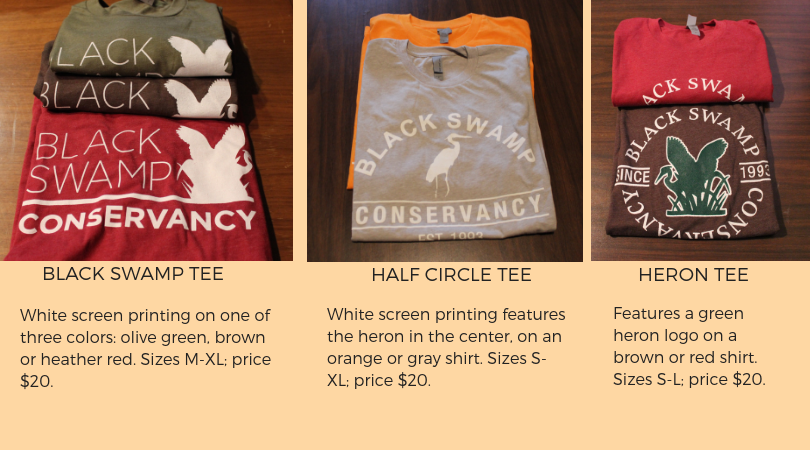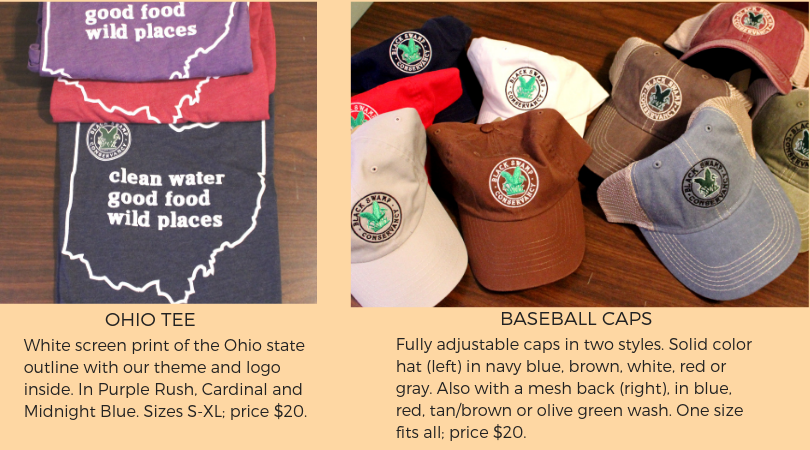 Place your orders for all of these items below. Be sure to mention what style (name), color and size item you'd like. And please contact us (419-833-1025) if you have any questions on sizes and styles or availability.
Order T-shirts:
Order Hoodies:
Order Baseball Caps: