Fun Activities for Kids
Coloring Pages and Outdoor Exploration Guide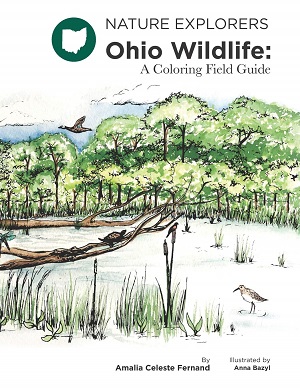 Could you use a few fun activities to keep busy?
Last year Black Swamp Conservancy worked with author and outdoor educator Amalia Celeste Fernand to create Ohio Wildlife: A Coloring Field Guide. The book includes interesting information about fish, amphibian, reptile, bird and mammal species found in the state, in a coloring book format with projects and activities for the whole family to enjoy.
With Amalia's permission, we are pleased to offer this free excerpt of the book for families to print at home. This version includes the entire amphibian section of the book and includes coloring pages and a few activities to work on together.
We hope that you are getting a chance to spend some time outdoors and enjoy the fresh air. Nature is still open for business and waiting to be explored.
If you're interested in purchasing the full book, it's available on Amazon. We're not receiving any funds that result from these sales, but encouraging families to buy the book from them during this time.