Food & Farm Initiative is Seeking Partners
Property Owners, New Farmers, Experts are Part of New Effort
With the first stretch of dry weather, farmers will take to the fields of northwest Ohio. Our first Food & Farm Initiative partnership will also be taking root on the land near our Homestead, but we are still actively seeking land to pair with new farmers.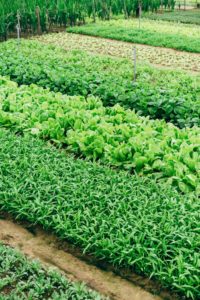 One of the ways we are reaching out to the people of northwest Ohio - the farmers, landholders, business owners and consumers - is with a dedicated Facebook page and two Facebook Groups. "As an organization with expertise in land transfers and conservation, we bring an important skill set to the table," said Sarah Williams, the Conservancy's farmland associate. "But we can't do this alone. These people who share our values and support one another will truly make this program succeed."
The Facebook Groups are a way for people to connect with us, said Williams. "They can share their ideas and voice concerns through these groups, and form partnerships beneficial to us all." The Food and Farm Growers is for farmers and business people who are currently participating in the Food & Farm Initiative. The Food and Farm Land Connection Group is for individuals looking to donate or sell land to the Food & Farm Initiative.
Learn more about the Food & Farm Initiative and join the Groups by visiting the Black Swamp Food & Farm Initiative on Facebook.