COVID-19 Updates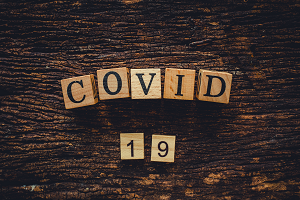 First and foremost, we are continuing to protect and care for northwest Ohio's special places. After all, our work is forever.
As we monitor the rapid evolution of COVID-19, the health and safety of our community is also a top priority. We also fully support the need to "flatten the curve" in an effort to give our health care providers the best chance to serve those in need by slowing the virus spread. For the time being, we are making some changes to "business as usual".
We know that many of you are also dealing with your own personal lives and concerns. We appreciate our donors, volunteers, and friends who continue to support the organization during this time. We will continue to process donations by mail and welcome online gifts.
Office and Staff
Our office is temporarily closed and staff has transitioned to remote-work locations until further notice. If you have any questions, you can still reach everyone through his or her email or our regular phone number, 419-833-1025. We are doing our best to stay on top of replying to messages and calls in a timely manner.
Events
All in-person community events are being postponed until further notice. Rest assured that we are still planning summer opportunities and look forward to connecting with you on the land and on the water.
In-Person Visits
Out of respect for everyone's health and safety, the Black Swamp Conservancy has adopted a policy of not meeting with anyone — landowners, donors, colleagues, etc. — for in-person visits at this time. Phone meetings, however, are welcome and will continue. If anyone has any questions or concerns, please contact us.
We are working on protocols to allow our staff members to safely continue monitoring conservation easement properties independently. We will be contacting landowners soon to discuss these plans and any concerns you may have.
Open Spaces
The public properties we protect will continue to be open at this time.
Future Updates
Thank you for your support during these unprecedented times. Please continue to check back here for additional updates.