Calling All Photographers Share Your Best Shots!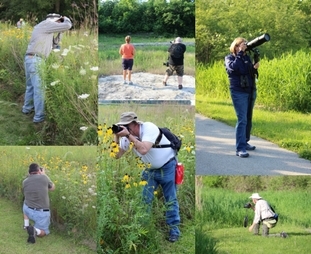 In 2011, Black Swamp Conservancy partnered with the National Center for Nature Photography at Secor Metropark on a photo exhibit we called 10,000 Acres Preserved, Forever. The exhibit has been traveling ever since, and has been displayed at parks, libraries, municipal buildings and other venues across our 16 county service area.
We are now working with our friends at Toledo Metroparks on a new exhibit, telling the story of the natural heritage of the Historic Great Black Swamp, which once covered 1,500 square miles in northwest Ohio. The exhibit will debut at the National Center for Nature Photography, and we hope to travel it to even larger venues, including national conferences.
We would like to invite the Conservancy's supporters to submit their nature photos for inclusion in the exhibit. We plan to use these photos to create a video to accompany the prints from our professional photographers and interpretive panels.
Interested in participating? Please contact our advancement coordinator, Aly Rumer, at arumer@blackswamp.org or 419-833- 1025.