Bluegrass & Green Acres is March 15, 2019
The 2019 edition of Bluegrass & Green Acres has been scheduled, and we're excited about all the plans we're making! Here are the details:
Date: March 15, 2019
Location: ProMedica Steam Plant, downtown Toledo
Time: 6:30 p.m.
The evening's plans: From start to finish, Bluegrass & Green Acres will be a delightful evening. The Steam Plant, along the Maumee River waterfront, is easy to get to, with free, indoor parking adjacent to the building. Enjoy live entertainment (more on this "new" band of seasoned veterans below), heavy hors d'oeuvres and an open beer and wine bar all evening. And check out our line-up of live and silent auction items, including many that are first-ever experiences. Please visit this page frequently, as we'll be adding more information as it's finalized.
Our location: ProMedica opened its new headquarters in a renovated Steam Plant in 2017. But the building has had an important place along the city's downtown skyline, as well as in its history. Established in 1896 as the Water Street Station, the building was one of the city's electric utility companies. Later it became the Toledo Edison Steam Plant, and provided steam heat to downtown buildings. The facility was retired in 1985 and remained vacant for over 30 years. It was placed on the National Register of Historic Places in 2003. For Bluegrass & Green Acres we'll be using its two-story reception and atrium, which showcase the original building while providing a modern space for employees and visitors. We'll also have use of a scenic corridor that faces the river and features the site's history from the 1700s.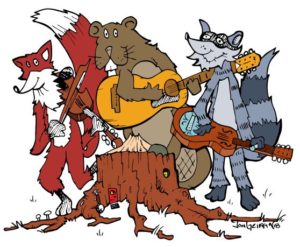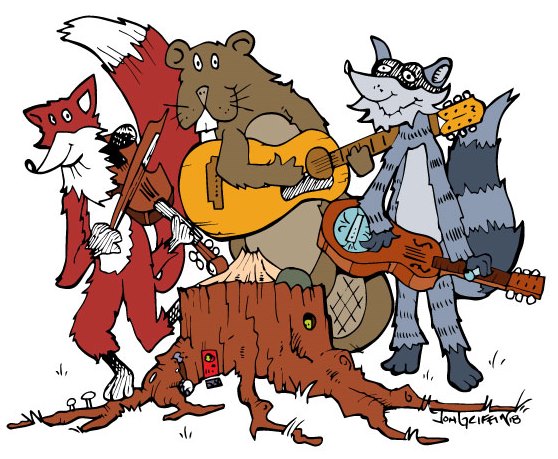 Entertainment: We have put together a powerhouse bluegrass trio as entertainment for the 2019 Bluegrass & Green Acres (and our artwork is homage to the new band)! Guest artists from previous events will debut at Bluegrass & Green Acres:
Eric Lambert (guitar) – Chicago-area native Lambert mixes feel-good Americana infused with bluegrass, blues, rock and soul. He has amassed a career of more than 40 years, and holds a 2015 Best Entertainer Chicago Music Award.
Mark Lavengood (dobro) – The featured entertainer from the 2018 Bluegrass & Green Acres event, Lavengood offers three key attributes with every performance – wild energy on stage, aptitude on many instruments and a big heart. The Grand Rapids, Michigan-based musician is known for his slide guitar and dobro skills. His music is refined, full of personality and fun to listen to.
Aaron Jonah Lewis (fiddle and banjo) – Based in Detroit, Lewis has appeared on dozens of recordings, from bluegrass and old time to traditional jazz, contemporary experimental and even Turkish classical music projects. He's a multi-instrumentalist who has won awards at the Clifftop Appalachian String Band Festival (including First Place Neotraditional Band in 2008 and 2015) and at the Galax Old Fiddlers Convention (and First Place Bluegrass Fiddle in 2007 and 2018).
Sponsorship: We have many levels at which you can become a sponsor of Bluegrass & Green Acres. Check out all the details here: 2019BGGA sponsorshipform.
Ticket information: Early-bird tickets are priced at $75.00 and are available until March 1, 2019 at that price. After than time, tickets will be priced at $85.00. Reserve your tickets here (through PayPal):
Please check this page on a regular basis as we get closer to Bluegrass & Green Acres. We'll add  updates to our auction items and provide other information you'll need.