Black Swamp Conservancy Hosts Farmland Preservation Meetings
Black Swamp Conservancy will host two public informational seminars on farmland preservation. The first meeting will be at the W.W. Knight Preserve on December 10 and the second at the Black Swamp Conservancy Office on December 15. Both meetings begin at 7:00 p.m.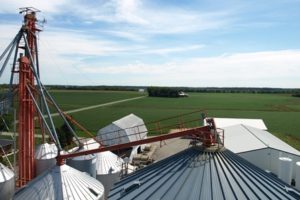 The Conservancy will present information about farmland preservation and Ohio's Local Agricultural Easement Purchase Program (LAEPP). After a brief presentation, Conservancy staff will be on-hand to answer any questions regarding the LAEPP.
The LAEPP is operated by the Department of Agriculture. A farmland owner sells his development rights through a legal document called an agricultural easement, a three-party voluntary land conservation agreement of the landowner, the Department of Agriculture, and the Conservancy. Agricultural easements require that the current owner and all future owners of the property use the land mostly for farming, in perpetuity.
Farmland owners in northwest Ohio who are interested in LAEPP can only apply for the funding through Black Swamp Conservancy. For the 2016 funding round, the Conservancy will be accepting applications from Fulton, Hancock, Lucas, Sandusky, Seneca, and Wood Counties.
The W.W. Knight Preserve is located at 29530 White Road in Perrysburg near the corner of White Road and East River Road (SR 65). The Black Swamp Conservancy office is located on 4825 Sugar Ridge Road, Pemberville, directly across the street from Eastwood High School.