Are You Ready for the Holidays?
We're in the holiday spirit here at Black Swamp Conservancy! We have a variety of merchandise available to make the perfect gift for anyone on your list, and support conservation too:
Show your support for Black Swamp Conservancy! Hats and t-shirts are available in a variety of colors, sizes and styles.
T-shirts are available in three designs and several colors: $20 (plus $2 for shipping)
Hats are made of recycled materials and feature an embroidered Conservancy logo and adjustable Velcro strap. They're available in six colors. $20 each (plus $5 for shipping, although you can pick them up at our office)
Celebrate the Historic Great Black Swamp with our new map, created in conjunction with our recent nature photography exhibit. A must-have for history buffs! These 12″ x 10" sized maps are ready for framing and are priced at $10 each.
To celebrate our first 10,000 Acres, the Conservancy commissioned a series of photographs highlighting its preserved properties and some of the species that inhabit them. The exhibit debuted at the National Center for Nature Photography at Secor Metropark and then toured northwest Ohio for several years. A selection of these framed and signed works of art are now available for a space on your wall. Click here to view available photos.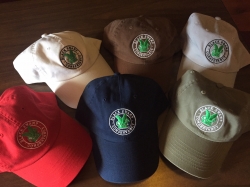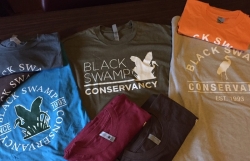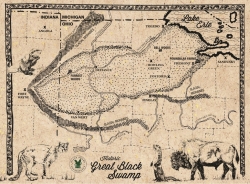 Please contact the Conservancy office at bsc@blackswamp.org or 419.833.1025 for colors and sizes available for our hats or t-shirts, or for any additional information.