A Sure Sign of Spring
There are many signs of spring. Skunk cabbage peeking through the ground… The raspy call of chorus frogs… The influx of seed catalogs in your mailbox…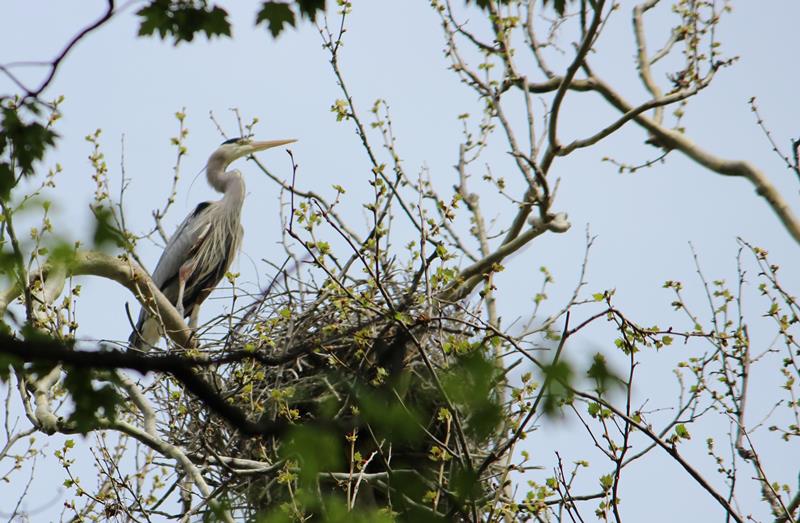 Here at the Conservancy Homestead, spring has arrived when we begin to see the regal Great Blue Heron soaring past the office windows into the heart of Bell Woods.
A muddy trek through the woods to the rookery within reveals dozens of nests being eagerly prepared for new arrivals. Breeding generally occurs from the end of March through mid-April with the hatching period peaking in May.
You will have an opportunity to see the heron (and rookery) for yourself on Saturday, April 30th as we host a nature walk here at the Conservancy Homestead. We hope you will come out and witness this natural spectacle for yourself.