A Popular Spot Along Western Lake Erie
They can live for 80 years or more. They can travel many miles to find the perfect spot to lay their eggs. They're considered endangered or threatened in many areas but can be found in northern Ohio along Lake Erie.They're Blanding's turtles, and they appear to really like the Frank M. Harris Nature Preserve (Black Swamp Conservancy's first protected property). Soon we'll be able to learn more about how many of these turtles really are living in our region.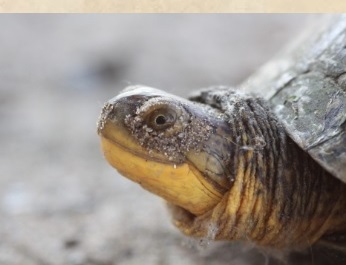 Conservancy volunteer (and Preserve neighbor) Terry Breymaier began to take serious notice of the growing population of Blanding's turtles in 2014. Learning that you could capture a unique record of each Blanding's turtle from shooting its bottom shell, he began developing a database that included 16 unique females that year. He also enlisted the help of the entire community to create a census of sorts, distributing a pamphlet that described how they could photograph the turtles they came upon. And they found and identified more each year: over the next four years he and his neighbors were able to identify 50 unique females from more than 100 photos collected.
At the same time, Toledo Zoo Conservation Biologist Matt Cross has been curious about these growing populations. In 2010, a conservation assessment survey of Blanding's turtles in Ohio found no locations with populations of more than 50 unique females. "Up to this time, there have been some surveys in the Oak Openings Region, Maumee State Forest and Cedar Point National Wildlife Refuge, but none of them turned up Blanding's turtles, let alone nesting females, in the numbers seen in this area of western Lake Erie," he said. "This effort is one of the most organized counts we've had so far."
Cross has worked with Breymaier recently to quantify these surveys, using pattern recognition software that's very much like facial recognition. Using the photographs the group has taken, the program compares them to one another and calculates matching scores based on similar features (swirls, points, etc.). Cross says that the software automates the process, but also gives the user the opportunity to double-check the results.
Cross thinks that this Blanding's turtles population is probably one of the largest so far in the state. They'll be working together to gather more information on the turtles in the region, and determine what that might signify about the health of the lake wetlands. They'll also be looking for hatchlings in the area, which will be an extremely rare find, and critical to the success of the turtles in the future.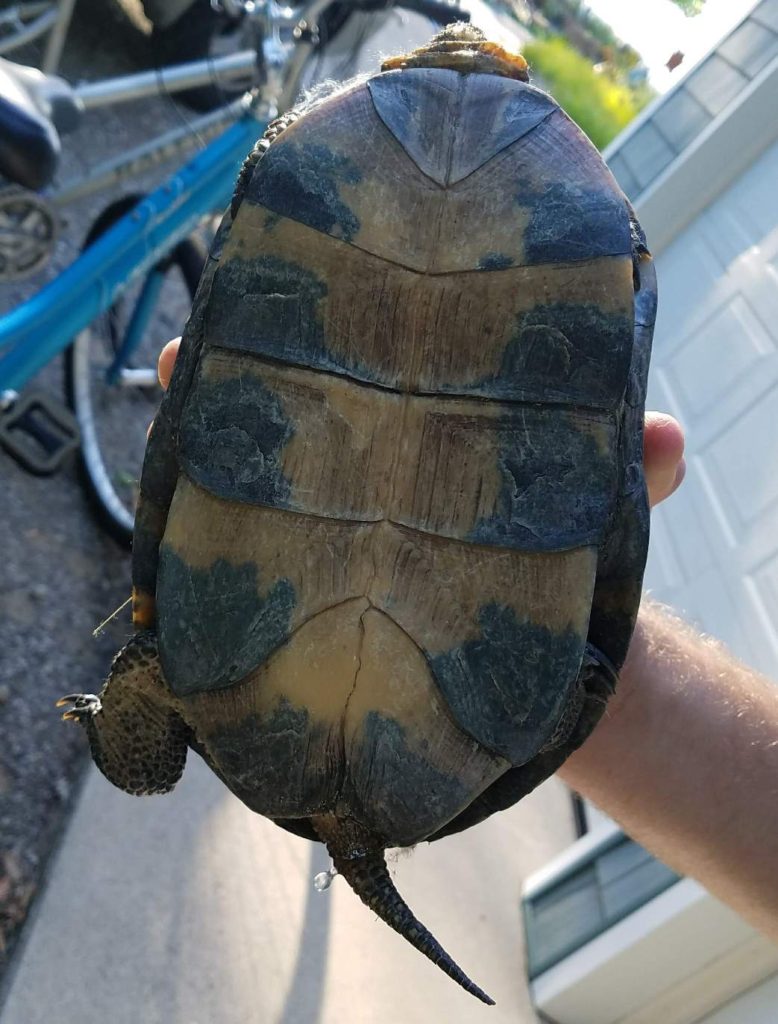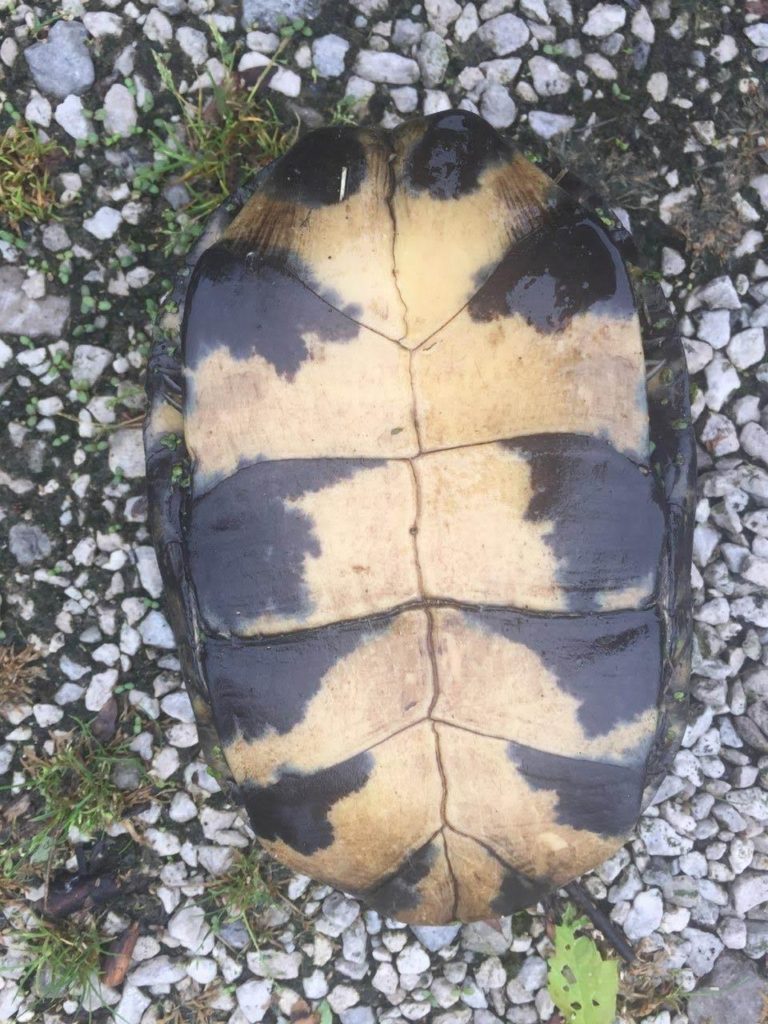 Blanding's turtles can be identified by the unique patterns formed on the underside of their bodies.